QUESTIONS & ORDERING:
Please contact our Sales Department at 1-888-289-0997 (Option 2), or by email at Support@SarasotaAvionics.com
WARRANTY:
Unless otherwise specified, pre-owned equipment comes with a 90-day guarantee from Sarasota Avionics.
Warranty starts from date of sale.
Units that are sold "as removed" do not apply.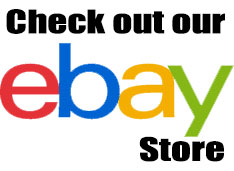 Warranty for items purchased on eBay may differ -- please see individual auction listing for details.