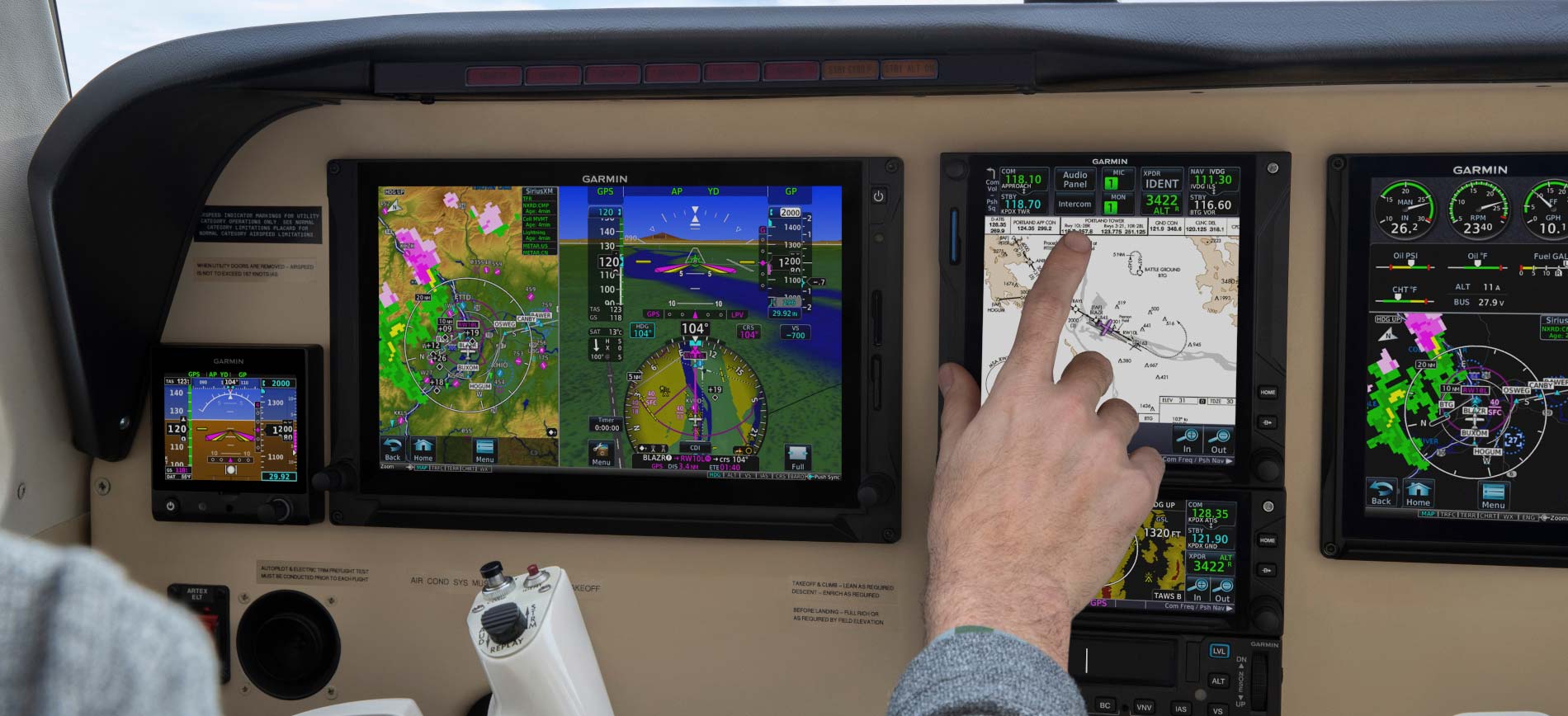 GARMIN GTN 650Xi / GTN 750Xi
Upgrade Promotion
We make it easy to trade in your GNS-430/530 or legacy GTN650/750 to the brand new GTN Xi series.
Why Upgrade?
 Faster, smarter, visually sharper
 Slide-in upgrade for legacy GTN units
 Touch and Go
 Navigate with Ease
 Make Communication a Breeze
 See More than Ever Before
 Add ADS-B Traffic, Weather and more
 Wirelessly load flight plans and database updates with an optional Connext® link
HOW IT WORKS
Our trade-in program makes it easy and affordable to get the GPS/NAV/COMM that you're looking for.
Upgrade Options
Have an existing GTN 650 or GTN 750? Upgrading to a new GTN Xi is quick and easy.

* GTN trade-ins must be in good working and cosmetic condition, subject to evaluation. Advertised pricing is for black faceplate units only.
Core charge ($1,150 for GTN 650, $1,400 for GTN 750) will apply until trade-in is confirmed on bench to meet manufacturer's specifications.


Limited-time promotion. Deposits must be received by
Installations must be scheduled by
GNS to GTN Xi Options
The Garmin GTN Xi-series helps you get the most our of your flying experience. To assist with the upgrade process, we're offering excellent trade-in credit on your existing GNS radios.
Prices include installation (for most GA aircraft).
*Pricing above is for most GA aircraft, but certain makes and models such as Mooney and Cirrus may require additional labor due to the complexity of the job. Please contact our sales department to get a custom GTN upgrade quote for your specific aircraft. Trade-ins must be in working condition, subject to evaluation.
1 Due to space limitations and other factors, upgrading from a GNS 430/430W to GTN 750 requires more information prior to quoting.