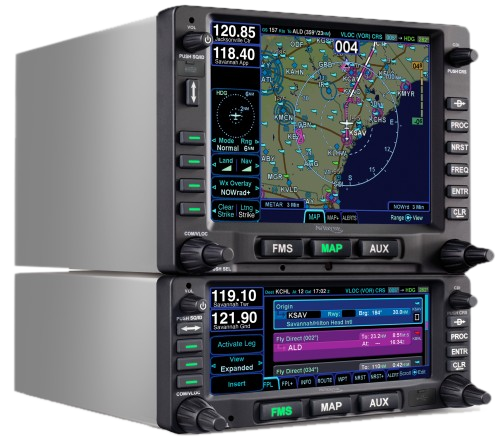 AVIDYNE IFD SERIES
Upgrade Promotion
Trade in your Garmin GNS-430/530 to a new Avidyne IFD and take advantage of instant savings!
Why Upgrade?
 Hybrid Touch
 Plug-n-Play Replacement
 Made by Pilots, for Pilots
 Flight Planning
 FMS Preview
 Radio Tuning
HOW IT WORKS
Our trade-in program makes it easy and affordable to get the GPS/NAV/COMM that you're looking for.
Limited-time promotion. Deposits must be received by
Installations must be scheduled by
Upgrade Options
The Avidyne IFD-series helps you get the most our of your flying experience. To assist with the upgrade process, we're offering you Trade-in credit on your existing GNS radios.
Prices include installation (for most GA aircraft).

* GNS430 trade-in must be part number 011-00280-10. GNS530 trade-in must be part number 011-00550-10. GNS430W or GNS530W must be a multi-voltage unit. Trade-ins must be functional and flightworthy, subject to evaluation. Due to space limitations and other factors, upgrading from a GNS 430/430W to IFD 540 requires more information prior to quoting.