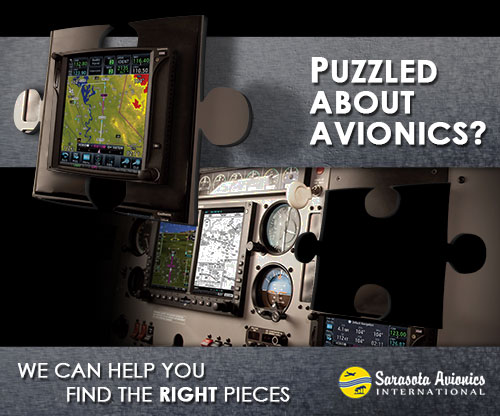 The Experimental and Light Sport marketplace is vast. Sarasota Avionics will help you navigate the myriad of options to find just the right one for your budget and scope. From planning to install, we offer you a one-stop solution.
Call us today and our expert sales and technical staff can walk you through the process! We can help you with planning, design and layout and provide pricing with a custom quote.
Or send us an email and one of our knowledgeable avionics consultants will get back with you shortly.
Let's get started:
What kind of missions will you be flying? Long cross-country flights or short hops? Are you going to be flying VFR or IFR?
Do you want a panel-mount or portable GPS?
Do you want mechanical gauges or an all-glass suite?
Have you considered an autopilot? How many servos?
What are your engine monitoring needs?
For installation: will you be doing it all yourself, some of it yourself, or using a third party?
Budgetary Considerations:
Do you already have a panel?
Have you considered wiring solutions – will you need the harnesses and or the complete installation?
Order Worksheets and Wizards
We have created worksheets for the Dynon Skyview and Garmin G3X systems to help you get a better idea of what components you may want to consider to get the capabilities and functionality that you are looking for: