Experimental Intercoms
Intercoms for Experimental/LSA aircraft, from PS Engineering and Flightcom.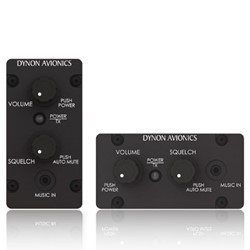 Intercom for Dynon Skyview Systems
Dynon Avionics Part #: 101677-000
The SV-INTERCOM-2S offers audio panel features at half the price. Dynon's new two-place, stereo Intercom solves the problem of having to choose between an under-featured intercom or an expensive audio panel. The SV-INTERCOM-2S has everything you need to connect EFIS systems, stereo music, and other technology in your panel.
View More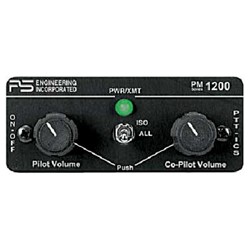 2-Place Intercom for High Noise Environment (Experimental)
PS Engineering Part #: 11960
The PM1200 is a two place panel mount intercom designed for the loudest of aircraft. Designed to be a direct replacement for PM1000II series, it provides unprecedented noise reduction capability.
View More