What makes the Flight Bag PLC Sport the ultimate flight bag?
A smaller version of the Flight Bag PLC Pro is finally here. The Flight Bag PLC Sport. Enough room to carry one headset, an iPad/EFB, a hand held radio, and other gear. Same industry leading quality, in a compact size.
Designed by pilots to meet the exacting needs of the cockpit environment, The PLC Sport is built from the ground up to be the ultimate solution for storing and protecting all of the gear you will need while flying, with a special focus on your most important tool, the iPad. It has a specially designed, protective pouch to hold an iPad, laptop computer or many other electronic flight bag devices. All of the compartments are easy to see into, making it simple to find what you are looking for.
There is room for everything a pilot needs to take with them in-flight. The Flight Bag PLC Sport is designed by pilots for pilots to be the ultimate flight bag for all aviators. This bag gives you the style, storage, organization, compact size and functionality like never offered before.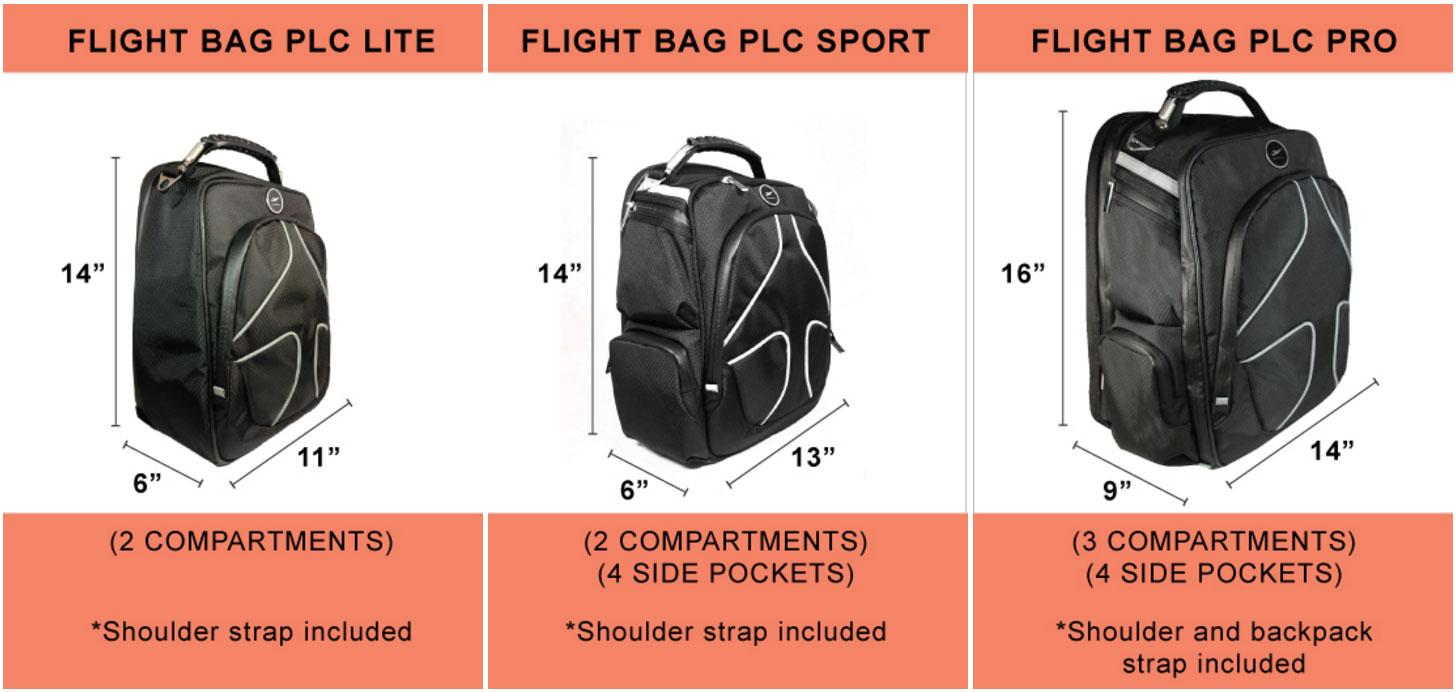 HEADSET STORAGE:

Storage for 1 headset or overnight gear

iPAD STORAGE:

Padded pocket designed to protect the iPad or other tablets. Pocket dimensions: 13"H x 8.75"W x 3"D

LAPTOP STORAGE:

Padded pocket can also store and protect up to a 13" laptop. Pocket dimensions: 13"H x 8.75"W x 3"D

RADIO/BOTTLE STORAGE:

Large side pocket is designed to hold a hand held radio securily. Or it can fit a water bottle.

MESH POCKETS:

Interior pockets are made out of mesh to easily locate and access your gear.

WATER RESISTANT:

Exterior of the bag is made of sail cloth making it water resistant.
Comes with standard air cell shoulder strap.