What makes the Flight Bag PLC Lite the ultimate starter flight bag?
Created to be the perfect bag for pilots looking for a light iPad ready flight bag. The PLC Lite is a high quality flight bag built to the same high standards as all other MYGOFLIGHT products. Designed by pilots to meet the exacting needs of the cockpit environment.
The PLC Lite is built from the ground up to be the ultimate solution for storing and protecting the essentials you will need while flying, with a special focus on your most important tool, the iPad. It has a specially designed, protective pouch to hold an iPad, laptop computer or many other electronic flight bag devices.
All of the compartments are easy to see into, making it simple to find what you are looking for. The Flight Bag PLC™ Lite is designed by pilots for pilots to be the ultimate flight bag for all aviators. This bag gives you the style, storage, organization, compact size and functionality like never offered before.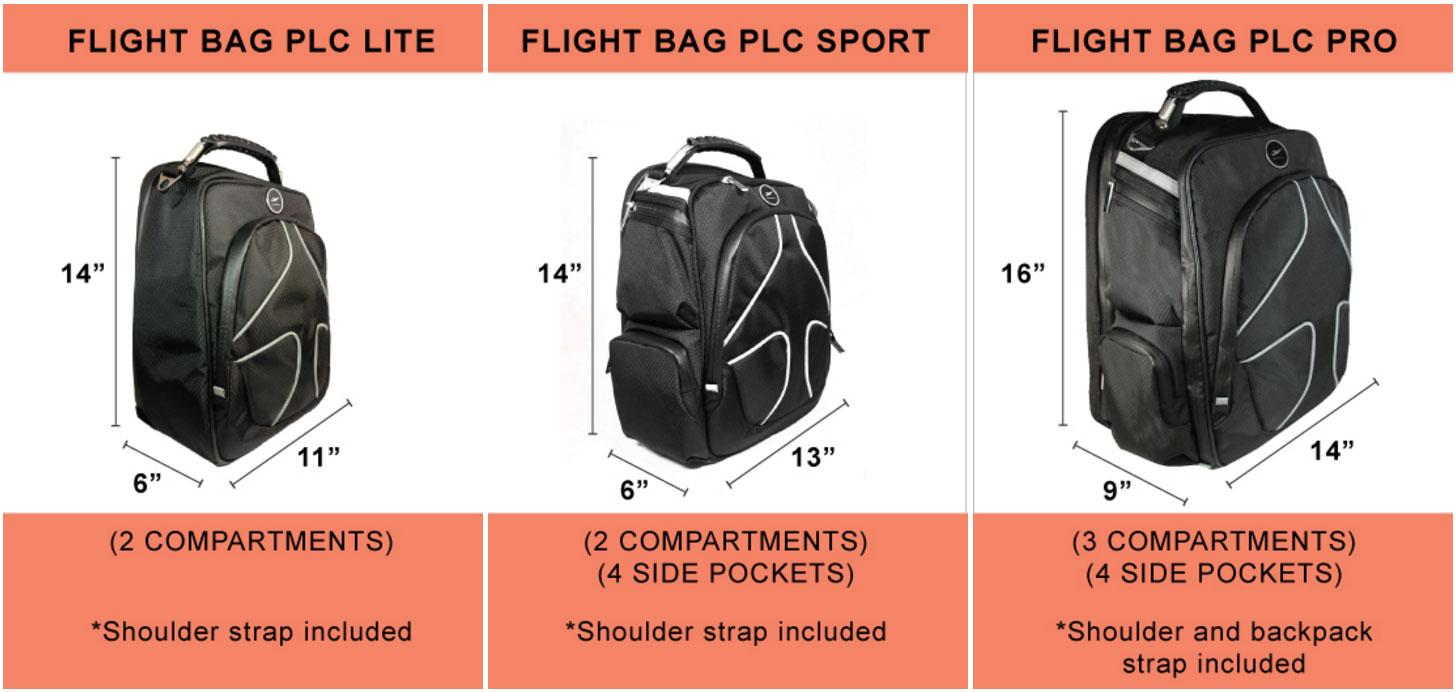 HEADSET STORAGE:

Storage for 1 headset or overnight gear

iPAD STORAGE:

Padded pocket designed to protect the iPad or other tablets. Pocket dimensions: 13"H x 8.75"W x 3"D

LAPTOP STORAGE:

Padded pocket can also store and protect up to a 13" laptop. Pocket dimensions: 13"H x 8.75"W x 3"D

MESH POCKETS:

Interior pockets are made out of mesh to easily locate and access your gear.

WATER RESISTANT:

Exterior of the bag is made of sail cloth making it water resistant.
Height: 14", 355mm
Width: 11", 279mm
Depth: 6", 152mm
Material: Sail Cloth
Weight: 1lb 8oz
Lightweight shoulder strap is included.