Aspen Avionics Gift Yourself Glass Promotion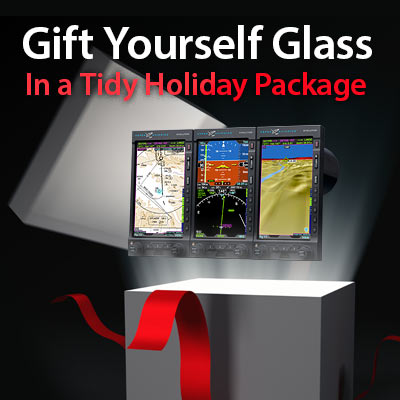 Substantial savings on Evolution Systems all wrapped up in a tidy package.
Aspen is pleased to include reduced pricing on the
Evolution 2500
as well as the
Evolution 1500
and
Evolution 2000
systems. Pricing on the Evolution 2500 has been reduced from $23,335 list to $19,995.
Package pricing on the Evolution 1500 has been reduced from $15,175 to $12,995, and, the Evolution 2000 system has been reduced from $18,340 to $15,995.
Offer valid December 3 through December 31, 2013.
Get peace of mind with Aspen's Evolution glass panel displays featuring redundancy features for added safety including dual independent LCD displays, redundant AHRS, and backup batteries.
- Increase your glass panel area for a high resolution moving map display and geo-referenced approach plates
- More options to customize your display -put the data you need where you want it