Lightspeed's Zulu PFX available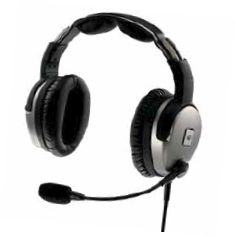 Lightspeed has announced that the development and testing of the
Zulu PFX
is complete and that they plan to begin shipping the headsets in July. Dual GA (Zulu PFX 4034) and U-174 (Zulu PFX:H 4039) models will start shipping in the first week of July, with the LEMO models (Zulu PFX:P 4035) following the end of July.
Lightspeed's proprietary PFX technology creates a uniquely personal flying experience by actively conforming to your ears, your environment, and your preferences.
Streaming Quiet™
dynamic ANR continuously adapts to your environment, extending the amount, consistency, and frequency range of noise cancellation.
Acoustic response mapping
measures your unique auditory landscape, adapting the audio response to your ear shape and size for maximum noise attenuation, voice clarity, and music fidelity.
Personal preferences
can be set using the enhanced capabilities in FlightLink, the proprietary app developed by Lightspeed.