Garmin Expands Connext Wireless Cockpit Connectivity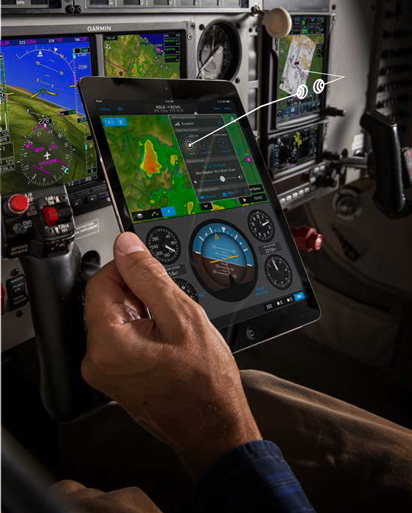 Garmin is excited to announce the availability of an expanded Connext portfolio of products and features that provide wireless connectivity between select Garmin avionics and Garmin Pilot for iPad/iPhone and certain Android mobile devices. When paired with compatible Garmin avionics, the
Flight Stream 110
can share weather, traffic, GPS information, SiriusXM Aviation weather and SiriusXM satellite radio on mobile devices operating Garmin Pilot. The
Flight Stream 210
adds two-way flight plan transfer and provides attitude information for display within Garmin Pilot.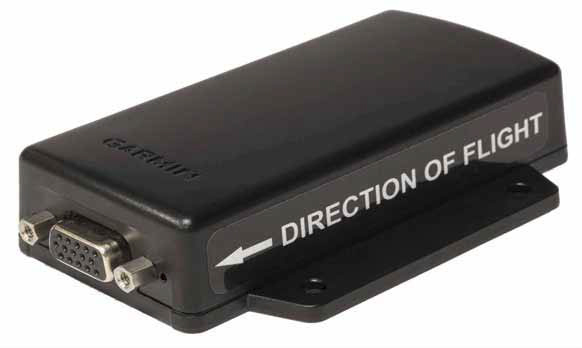 Flight Stream Connectivity
Flight Stream 110/210 is a small, Bluetooth® wireless gateway, which is easily installed with Garmin avionics, that enables communication between existing avionics and up to four compatible mobile devices running Garmin Pilot. The Flight Stream 110 is designed to be paired with a GDL 88 or GDL 69/69A to provide the benefits of those products without the need for a compatible avionics display. In addition to those features, the Flight Stream 210 adds connectivity with the GTN and GNS WAAS series navigators, as well as back-up attitude information for display within Garmin Pilot. The Flight Stream 210 contains an internal attitude sensor. If a G500/G600 flight display is installed in the aircraft, its high-integrity attitude source will take priority over the Flight Stream's for display within Garmin Pilot, with a future software update.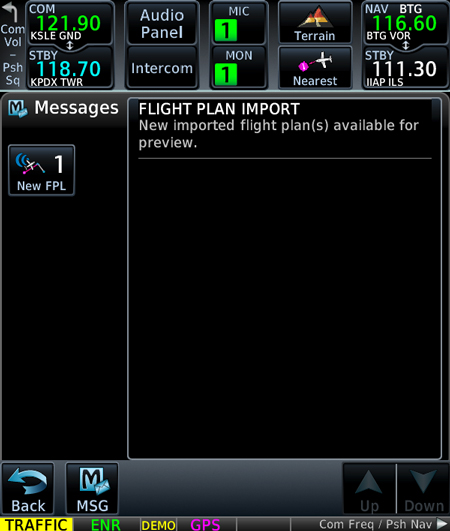 Two-Way Flight Plan Transfer
Flight planning is transformed with the Flight Stream 210 by enabling wireless flight plan transfer capabilities between Garmin Pilot and corresponding GTN 750/650 and GNS 430W/530W navigators. G3X Touch has the Connext Bluetooth wireless gateway built-in, providing flight plan transfer capabilities. The flight plan transfer occurs with just a couple of taps when the avionics are powered on. With Connext, pilots have the added convenience of completing flight plans prior to arriving at the airport, allowing more time to focus on pre-flight activities.
Last-minute flight plan amendments prior to departure are simple. Pilots can take advantage of ATC Proposed Routes within Garmin Pilot. Proposed Routes are enabled by aircraft tail number, so modifications made by air traffic control to a filed flight plan are received by Garmin Pilot. Once they are received, Garmin Pilot gives pilots the option to easily transfer the modified flight plan to a GTN or GNS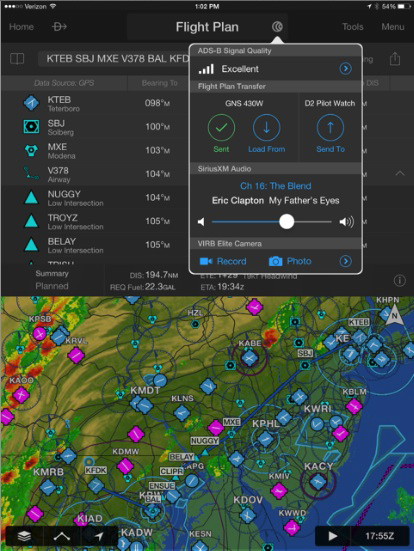 WAAS navigator. Conversely, active flight plans that are manually amended while in-flight may automatically be sent from the avionics to Garmin Pilot so flight plans are identical and amendments only need to be made on one device. To help prevent unintended flight plan transfers from becoming active by others in the aircraft, pilots are required to acknowledge and accept all incoming requests before they become active in the navigator.
Knob turning is dramatically reduced when incorporating the Flight Stream 210 for flight planning with a GNS WAAS navigator, which provides wireless flight plan transfer. Customers who have a GNS product may also incorporate Victor airway navigation into flight plans using the Flight Stream 210 and Garmin Pilot. With a few simple taps within Garmin Pilot, routes, waypoints and airway intersections are quickly transferred to a 430W/530W navigator.
The G3X Touch system, for experimental amateur-built and light sport aircraft, comes equipped and ready to take advantage of Connext. Pilots are offered the convenience of flight planning on a tablet and the simplicity of wirelessly transferring flight plans via Bluetooth to the G3X Touch system. With G3X Touch and a GDL 39R, pilots can use GPS information to display position data, attitude, traffic and weather information within Garmin Pilot.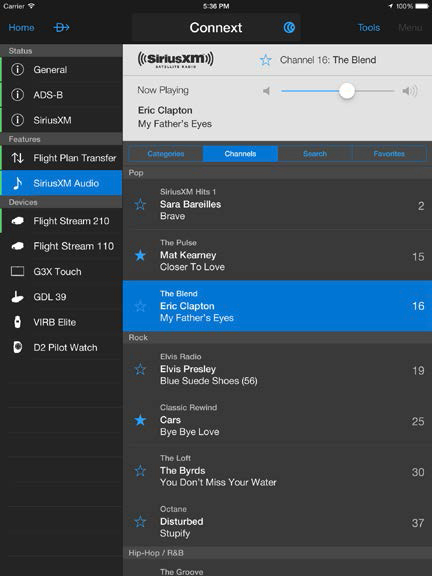 Stream Weather, Traffic, and More
The benefits of ADS-B go further with the Flight Stream 110/210. With the GDL 88 ADS-B transceiver and Flight Stream, ADS-B traffic and weather is wirelessly transferred and displayed within Garmin Pilot. ADS-B traffic information may be viewed on the moving map page and dedicated traffic pages in Garmin Pilot. Weather products from the GDL 88 may simultaneously be overlaid on the map page, offering pilots additional redundancy. Expanded functionality of the GDL 69 SiriusXM datalink receiver is available when incorporating a Flight Stream wireless gateway, which displays SiriusXM Aviation weather on a tablet operating Garmin Pilot.
Remote control of SiriusXM satellite radio is also available within Garmin Pilot for customers with a GDL 69A and Flight Stream 110/210. Pilots and passengers have access to channel selections, volume controls, as well as the option to save favorite audio channels for convenient access. Adding to the wireless versatility of the Flight Stream 110/210, GPS location information from the GTN, GNS WAAS, or GDL 88 with an internal WAAS receiver can be shared to display precise position information in Garmin Pilot.
Portable Connectivity
Connext encompasses a suite of capabilities, which have been built into our portable product line and provide customers with more flexibility and information in the cockpit. Garmin Pilot supports connectivity with VIRB™, Garmin's HD action camera, so pilots can view video, control recording options and take photos while simultaneously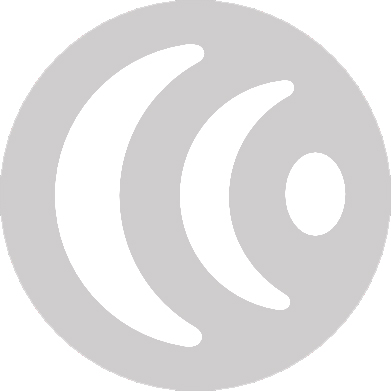 viewing flight plan information. Also, remote control capability of VIRB is available from the touchscreen of G3X Touch. When integrating VIRB with G3X Touch, pilots can start and stop video and take photos from the display so capturing the perfect moment in-flight is simple. Pilots can use the D2™ Pilot Watch as a secondary navigation aid, which can also receive flight plan information from Garmin Pilot. Additionally, D2 can remotely control VIRB so pilots can start and stop video, view elapsed time for active video recording and capture high quality still photos – even when video recording is active. Further integration of the GDL 39 3D with both Garmin Pilot and the aera® 796/795, offers pilots additional connectivity including the display of ADS-B traffic and weather and back-up aircraft attitude information.
Global Datalink Capability
In addition to the Flight Stream 110/210, customers can take advantage of existing Connext services with Garmin's Iridium-based datalink, the GSR 56. Featuring worldwide weather capability, pilots have access to METARs, TAFs and winds aloft around the globe. Additionally, radar and satellite imagery for Western Europe, Canada, Australia and the U.S. provide pilots with even more weather products so they can determine if precipitation or cloud cover will impact a particular flight. The GSR 56 also provides voice, text messaging and position reporting services (subscription required), giving pilots the voice and data connectivity they want in the cockpit.
Customers may take advantage of the new Flight Stream features, which are enabled by the simple installation of the Flight Stream 110/210. To take advantage of SiriusXM Aviation weather and/or SiriusXM satellite radio, customers require the Flight Stream 110/210 gateway, a subscription to Garmin Pilot, and a GDL 69/69A SiriusXM datalink receiver and a SiriusXM subscription. Passengers can control audio derived from the GDL 69/A SiriusXM datalink receiver with Garmin Pilot on a subscription-free basis. Customers can stream ADS-B traffic and weather using Flight Stream 110/210, a GDL 88 ADS-B datalink with the latest software and a subscription to Garmin Pilot. Customers may take advantage of wireless flight plan transfer capabilities using Flight Stream 210, a GTN (with software version 5.11 or newer) and/or GNS WAAS navigator (with software 5.20 or newer) and a subscription to Garmin Pilot on iOS or select Android mobile devices.
Pricing and Availability
Flight Stream 210 is compatible with the GDL 88, GDL 69/69A and GTN 750/650 and is expected to be available in August 2014 for $999. Compatibility with the GNS 430W/530W is expected to be available in September. Flight Stream 110 compatibility with the GDL 88 and GDL 69/69A is expected to be available in August 2014 for $549. Connext capability with G3X Touch is expected with a free software update by the end of the year.
| | | |
| --- | --- | --- |
| Flight Stream and Remote Capabilities | Flight Stream 110 | Flight Stream 210 |
| | | |
| Rock-solid GPS | X | X |
| ADS-B Weather and Traffic | X | X |
| GDL 69 Derived Weather | X | X |
| GDL 69A Derived Audio Remote Control | X | X |
| GDL 88 and GDL 69/A Compatible | X | X |
| Attitude Information | | X |
| Two-way Flight Plan Transfer | | X |
| GTN series and GNS 430W/530W Compatibile | | X |