Garmin Adds Attitude Data to aera 796/795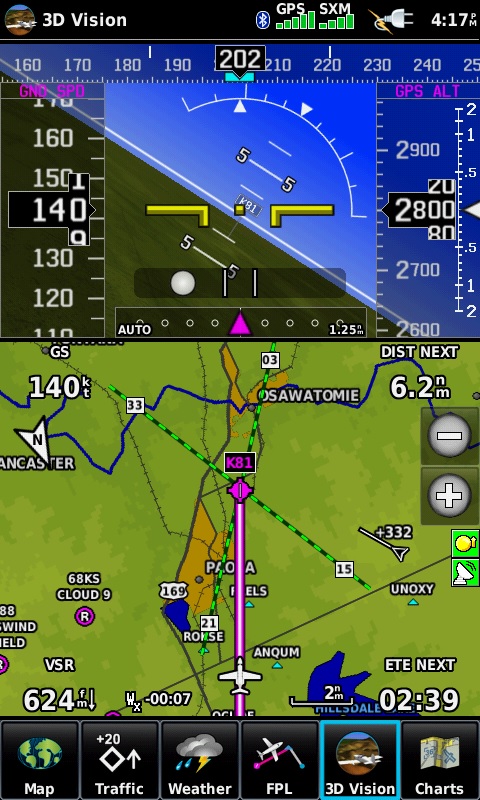 Garmin has recently updated the
aera 796
and
aera 795
product line to take advantage of the attitude indicator information (pitch and roll) provided by the
GDL 39 3D
. Combining the aera's own built in GPS receiver and the attitude information available from the GDL 39 3D brings a whole new level of capability to one of Garmin's best selling aviation portable devices.
After a free software upgrade to version 4.40, attitude information derived from the GDL 39 3D will appear on the aera's 3D vision page. Pilots can choose from a full screen attitude based synthetic vision indication, or split the attitude with a moving map and up to 4 pilot selectable data fields at the bottom half of the display. This information makes Garmin's unique 3D Vision page even more useful.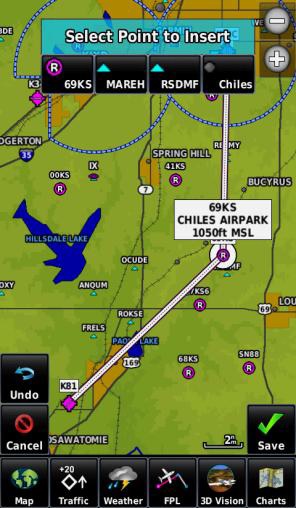 The GDL 39 3D can share this additional information with the aera 796/795 via either Bluetooth or a standard hardwire connection. The new software allows pilots to utilize this information on their existing aera 796/795 products.
In addition, this software update includes easy flight plan editing from the Map page. Similar to Garmin's certified GTN Touchscreen Navigators, a user can now simply drag and drop a flight plan segment over a waypoint to add that waypoint to the flight plan. When performing an airspace or weather diversion, you can even drag the flight plan line to a point where no waypoint exists, and the aera will create a new user waypoint and insert it into the flight plan.
You can download this software now from the Garmin website.