Flight Stream Delivery Status Update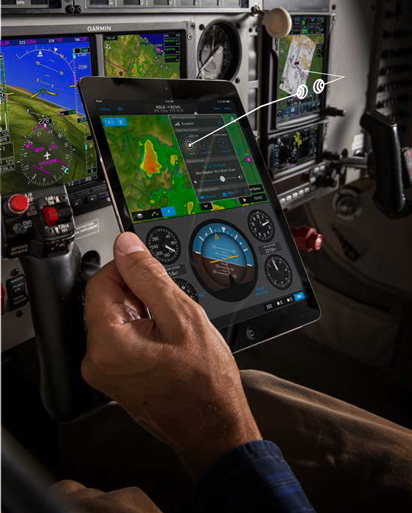 Interest and excitement in the
Flight Stream 110
and
Flight Stream 210
Bluetooth wireless gateway has been very positive since its introduction. Because Flight Stream integrates many components, Garmin has been completing extensive software trials and real world configuration testing. Software supporting Flight Stream for the GTN and GNS navigators will be available in November.
The Flight Stream 210 can be connected to Garmin GTN and GNS series navigators, as well as the GDL® 88 ADS-B transceiver and the GDL 69/A SiriusXM datalink receiver to share GPS position, weather, traffic, attitude, and flight plan information. The Flight Stream 110 is designed to interface with the GDL 88 or GDL 69/A to provide the weather and traffic benefits without the need for a compatible avionics display.
Flight Stream connects via Bluetooth to supported iOS and Android devices*. With the issues revolving around the introduction of iOS 8, their goal continues to be able to connect up to four similar devices. At this time, they recommend up to two simultaneous connections. To ensure the most reliable connection possible, Flight Stream supports the following configurations:
- A combination of two supported Android or iOS devices
- One compatible Android device connected to both a GDL 39 or 39 3D and Flight Stream simultaneously (One compatible iOS device can be connected pending resolution of Apple stability issues)
At this time, it is not recommended to connect more than one external GPS device to an Apple device that is running iOS 8 (includes non-Garmin GPS as well as Garmin GDL 39, GDL 39 3D, GLO, and Flight Stream). Additional capabilities are expected in a future software update.
Garmin plans to begin shipping the Flight Stream 110 and 210 in November. Software supporting GTN and GNS navigator interface as well as new Garmin Pilot software is also expected to be available in November.