Avidyne IFD550 and L3 Lynx NGT-9000 Promotion - $2500 Cash Back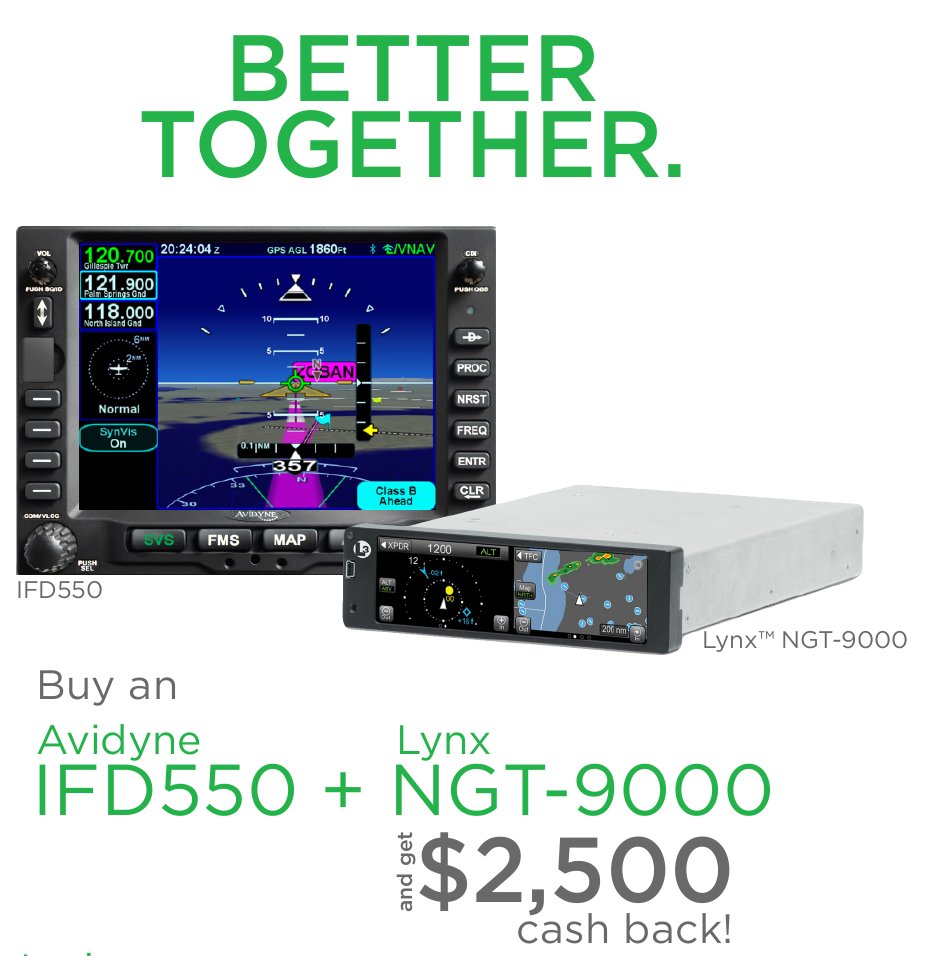 Purchase an IFD550 and a L3 Lynx NGT-9000 and get $2500 cash back from Avidyne after proof of install! Please contact our Sales department for details, or to request a custom quote for your aircraft.
Terms & Conditions
May not be combined with any other offer. Valid for purchases made from July 23, 2018 thru Sept. 30, 2018. Customer is responsible to submit for cash back from Avidyne after installation. Claim for install can be made thru Dec. 31, 2018.