Aspen's September 2017 Promotion -- EXTENDED!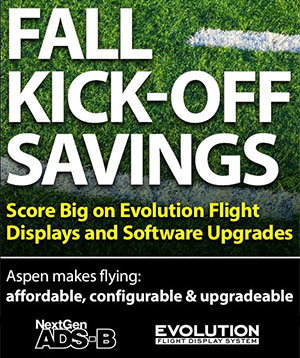 In the month of September October, Aspen is offering deep discounts on all Primary Flight displays, including the Evolution 1000 VFR PFD for under $4K!
Always configurable. Always upgradeable. Always affordable.
They are also offering FREE ADS-B integration software packages ($795 list savings) with the purchase of any display including the Pro 1000 PFD, 1000 VFR PFD, multi-function display, or multi-tube Evolution system like the ultimate glass panel Evolution 2500.
Aspen-compatible ADS-B software integration partners: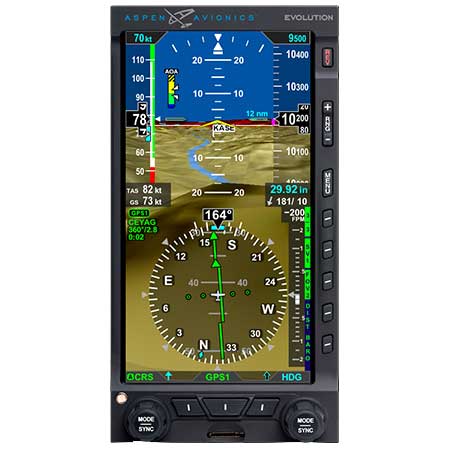 GARMIN: GDL 88 remote mount transponder; GTX 345 all-in-one panel mount transponder
L-3 LYNX: NGT-2500 remote mount multilink surveillance system; NGT-9000 panel mount transponder
FREEFLIGHT SYSTEMS: Rangr Series remote mount transponders
Contact us
for a custom quote for your aircraft.