uAvionix Announces AV-30 with AV-Link Wi-Fi Extension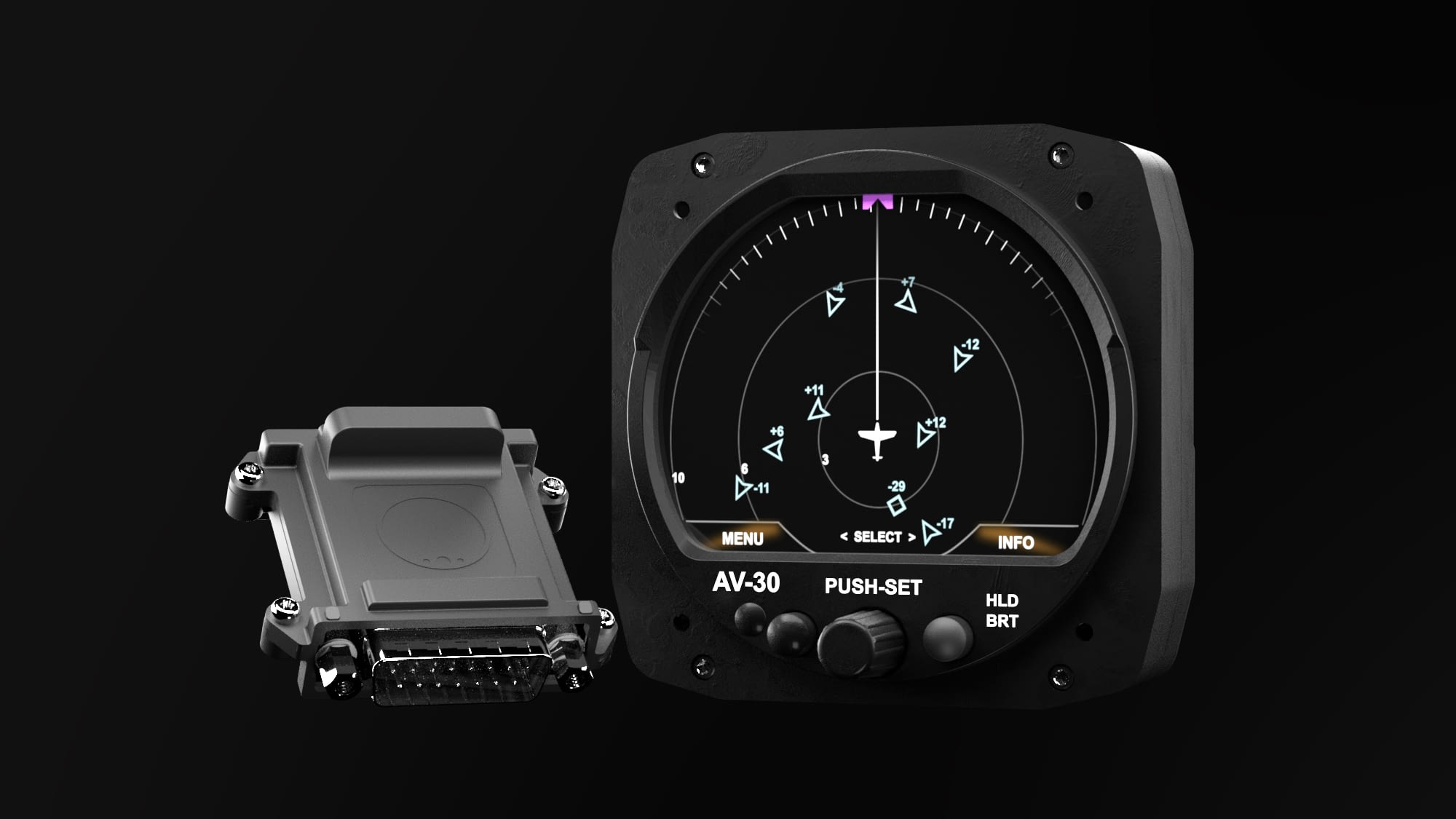 uAvionix today announced AV-Link, the inline Wi-Fi bridge for the AV-30 panel display. Adding a suite of new features to the extensive 14+ featured AV-30 platform, AV-Link brings live airborne traffic to from a supported ADS-B receiver and the ability to wirelessly update AV-30's firmware. Additionally, AV-Link opens AV-30 to future functionality and connectivity with other wireless-enabled avionics in the cockpit. AV-Link is now available for experimental aircraft with the certified model expected to be available later this year.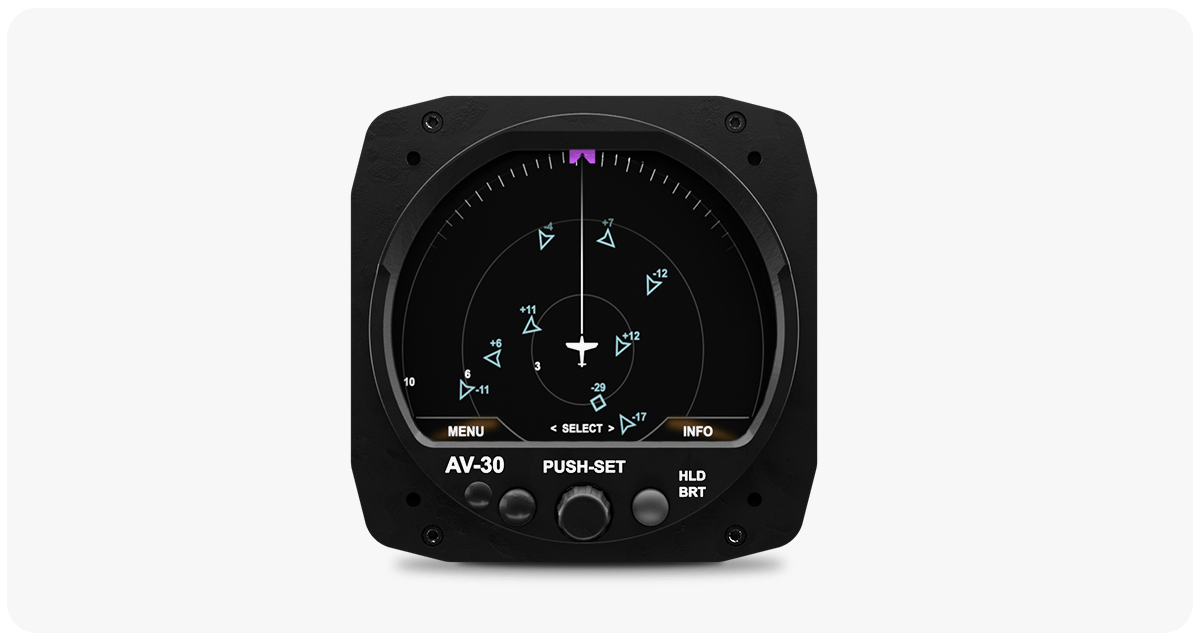 Live ADS-B Traffic – Bring the Power of a Portable to your Installed AV-30
With AV-Link, pilots have the ability to wirelessly connect a supported ADS-B Receiver, such as ForeFlight Sentry or Sentry Mini, echoUAT, SkyEcho, skySensor, or any standard GDL90 Wi-Fi protocol portable ADS-B receiver with GPS to AV-30 and see live ADS-B traffic displayed in the panel.
AV-30 Wireless Update
With avionics expected to last decades, software updates are critical to functional integrity and longevity. When updates become available and new features are introduced, AV-Link removes the inconvenience of updating AV-30 from the direct serial connection located behind the aircraft's panel and enables updates to be performed wirelessly from a local computer with the uAvionix AV-30 update application.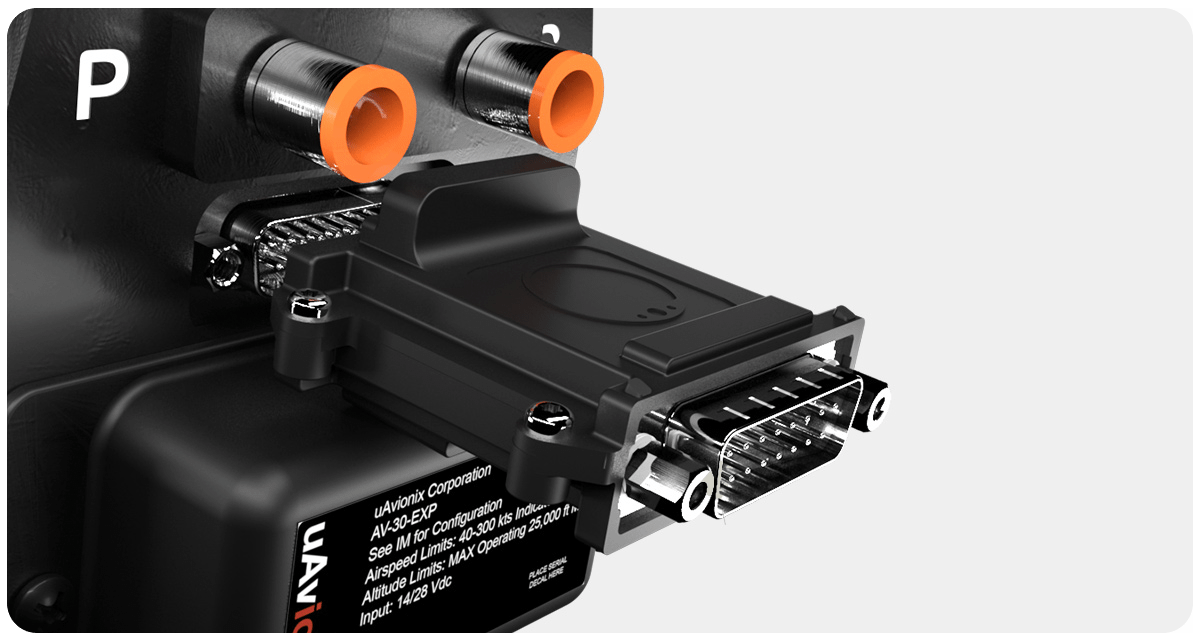 Easy Installation
AV-Link connects seamlessly inline between AV-30 and the 15-pin DB harness wired to the aircraft's systems. After connecting AV-Link, pilots can connect to AV-Link via a computer to update the AV-30 display to begin taking full advantage of AV-Link's functionality.
And much more to come
AV-Link opens the AV-30 platform up to an endless number of integrations and exciting new functionality. Many features are in development and the uAvionix team is partnering with several innovative companies to explore the possibilities and continue to work towards the ultimate connected cockpit powered by AV-30 and AV-Link.
Pricing and Availability
AV-Link for experimental aircraft is available now and begins shipping immediately.
AV-Link for certified aircraft is currently pending STC certification and is expected to begin shipping Winter 2021.
About AV-30 Panel Display
Launched in October 2019 for experimental aircraft, STC certified September 2020, and EASA approved this year, AV-30 is uAvionix's three-inch panel display installable as either a primary AI or DG that adds a suite of in-flight information beyond its single function predecessors. In addition to its primary function, AV-30 includes a Probeless Angle of Attack Indicator, Baro Corrected Altitude, Indicated/Vertical/True Airspeed, Non-Slaved Heading, Bus Voltage, G Load, GPS Navigational Data, and more additional features supported with AV-Link, AV-30's Wi-Fi extension bridge.