The New iFly 720 from Adventure Pilot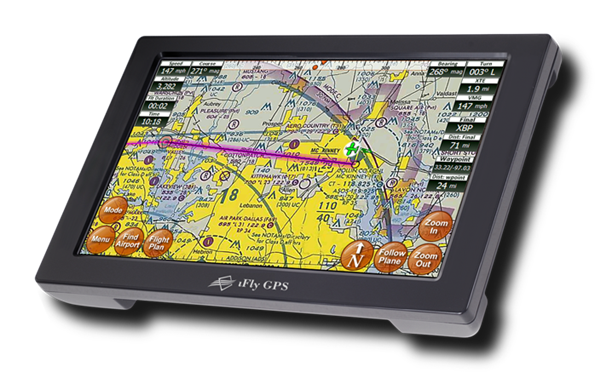 The new iFly 720 builds on the popular features from the iFly 700 moving map GPS. Each iFly is a robust dedicated aviation GPS built for the harsh elements that come with flying.
Superior reception and extreme operating temperature ranges a pilots needs at a fraction of the competition's price—even the updates are affordable.
Sunlight Readability
Sunny days are no issue with the iFly 720. Perfect for those bright open cockpits. Enjoy more flight time—this advanced sunlight readable GPS won't break the bank!

Automatic Wi-Fi Updating
Connect to a Wi-Fi hotspot to enjoy fast and easy automatic data updates. You can even create preferences for quick updates when you're in a rush. Keep up to date without cables. The iFly is unleashed!

iFly Streets™ is Included
Now you can go straight from the runway to the highway with iFly Streets™, a full-featured road navigation GPS. Detailed voice-guided directions, 3D visuals including Lane Guidance, Street Signs, Buildings and Landmarks make any trip a Sunday afternoon drive. Get details on Hotels, Restaurants, Gas Stations with "Find a Place". Travel with confidence!

More Advanced Features...
The iFly 720 outperforms the competition with a faster dual-core processor and memory. No need for any memory shuffling on the iFly 720. An advanced power circuitry ensures clean power for the ultimate safety and stability.





Part No.

Model No.
Special Pricing
01-002/i720
iFly 720

$725.00