PS Engineering's Oshkosh Big Brand Challenge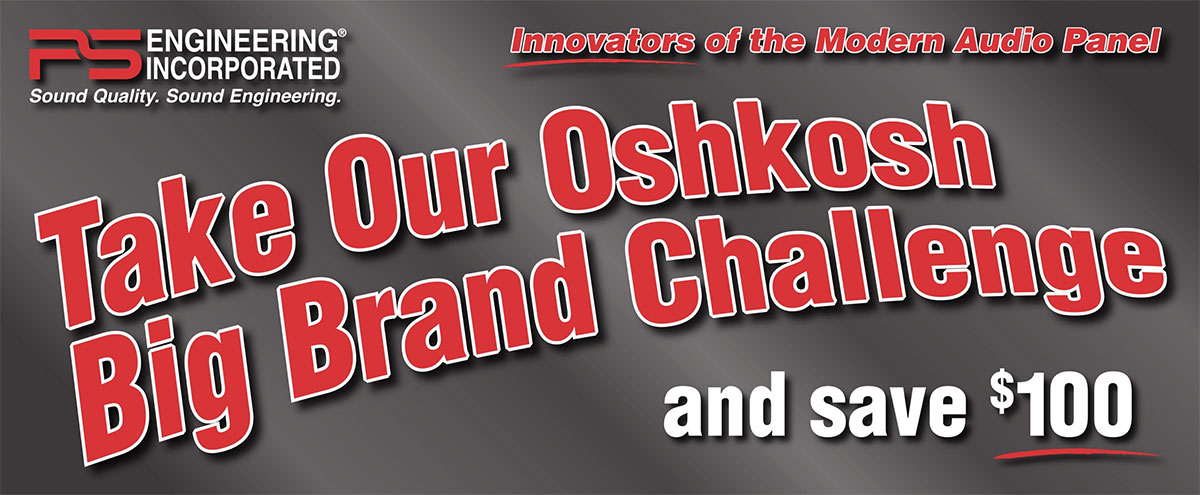 During Oshkosh, PS Engineering will be giving customers an opportunity to compare their PMA450A audio panel. After taking the challenge, customers will be given a voucher for $100 off the purchase of the PMA450A which is good for 15 days from that date.
View PS Engineering's press release.