Portable Price Reductions and New GDL 39 w/Battery Option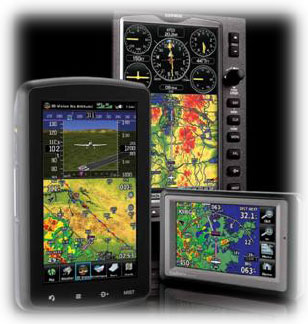 Garmin's popular aviation portables and
GDL 39
now have another great reason to find their way into your cockpit, a new lower price! Starting today you will save $100 to $500 with these price reductions, which can be found in the table below.
New Package for the GDL 39
Garmin is now offering a new version of the GDL 39 that includes a battery in the box for an additional $50.00. Additionally, all GDL 39 models now include a standard carrying case.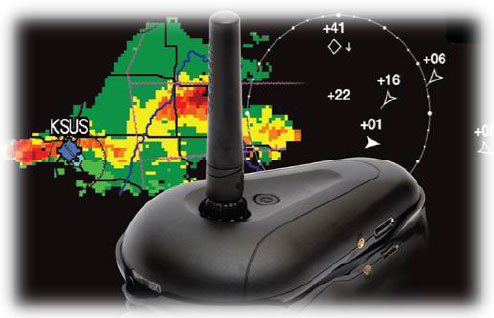 The GDL 39 offers the perfect solution for receiving subscription-free weather and traffic (where available) for many popular Garmin portable GPS units as well as for iPad®, iOS®, and Android™ devices. The GDL 39 combines a dual-link ADS-B receiver and Garmin's industry-leading GPS receiver into a single unit that streams both ADS-B datalink traffic and subscription-free weather. Only the GDL 39 offers advanced features such as TargetTrend™ relative motion display and SURF technology. For a complete list of display compatibilities including popular Garmin portables, please visit the GDL 39 product page. For any questions about the new pricing or the new GDL 39 with battery option, please contact our knowledgeable sales representatives.
| | | | | |
| --- | --- | --- | --- | --- |
| Part Number | Description | Old Price | Reduced Amount | New Price |
| 010-00967-10 | aera 796, Americas, XM | $2,499.00 | (500.00) | $1,999.00 |
| 010-00967-00 | aera 795, Americas | $2,199.00 | (500.00) | $1,699.00 |
| 010-00967-01 | aera 795, Atlantic | $2,199.00 | (500.00) | $1,699.00 |
| 010-00967-02 | aera 795, Pacific | $2,199.00 | (500.00) | $1,699.00 |
| 010-00667-40 | GPSMAP 696, Americas, XM | $1,999.00 | (200.00) | $1,799.00 |
| 010-00667-50 | GPSMAP 695, Americas | $1,699.00 | (200.00) | $1,499.00 |
| 010-00667-60 | GPSMAP 695, Atlantic | $1,699.00 | (200.00) | $1,499.00 |
| 010-00667-70 | GPSMAP 695, Pacific | $1,699.00 | (200.00) | $1,499.00 |
| 010-00836-30 | aera 560, GPS, Americas, XM | $1,599.00 | (300.00) | $1,299.00 |
| 010-00836-20 | aera 550, GPS, Americas | $1,249.00 | (250.00) | $999.00 |
| 010-00836-21 | aera 550, GPS, Atlantic | $1,099.00 | (100.00) | $999.00 |
| 010-00836-22 | aera 550, GPS, Pacific | $1,099.00 | (100.00) | $999.00 |
| 010-00836-10 | aera 510, GPS, Americas, XM | $1,099.00 | (200.00) | $899.00 |
| 010-00836-00 | aera 500, GPS, Americas | $699.00 | (100.00) | $599.00 |
| 010-00836-01 | aera 500, GPS, Atlantic | $699.00 | (100.00) | $599.00 |
| 010-00836-02 | aera 500, GPS, Pacific | $699.00 | (100.00) | $599.00 |
| 010-11689-00 | GDL 39 Unit Only | $799.00 | (100.00) | $699.00 |
| 010-11689-01 | GDL 39 for GPSMAP 695/696 | $799.00 | (100.00) | $699.00 |
| 010-11689-02 | GDL 39 for GPSMAP 396/495/496 | $799.00 | (100.00) | $699.00 |
| 010-11689-03 | GDL 39 for aera 5xx | $799.00 | (100.00) | $699.00 |
| 010-11689-04 | GDL 39 w/DC Power Cable (iPad) | $799.00 | (100.00) | $699.00 |
| 010-11689-05 | GDL 39 for aera 79x | $799.00 | (100.00) | $699.00 |
| 010-11689-06 | GDL 39 Portable with Bare Wire | $799.00 | (100.00) | $699.00 |

New GDL 39 with Battery Option
| | | |
| --- | --- | --- |
| Part Number | Description | Price |
| 010-11689-07 | GDL39 Portable with Battery | $749.00 |