Lightspeed Spring Promotion 2021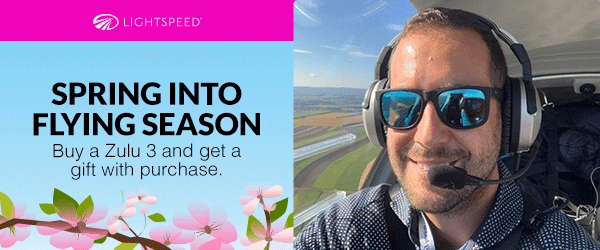 Treat yourself to something extra this Spring flying season!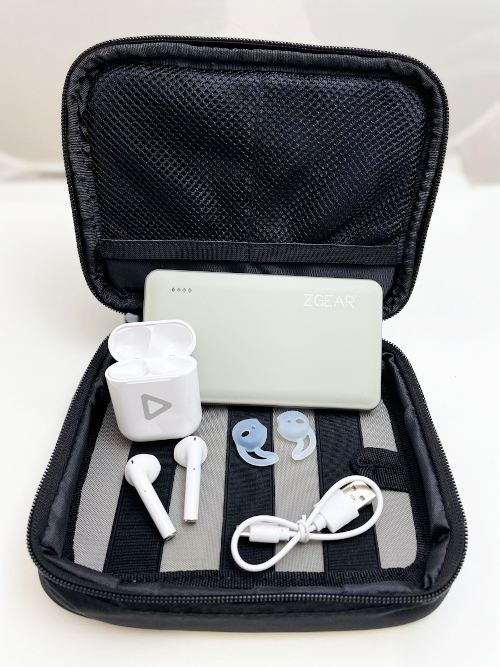 Make the Spring flying season even better with a free Wireless Earbud & Power Kit when you buy a new Zulu 3 ANR headset!
Promotional Period
Start date: Monday, April 19, 2021
End date: Monday, May 10, 2021
With a value of $129, the Wireless Earbud & Power Kit includes a power bank with lightning, micro USB, and USB C input ports in a carrying case, as well as a pair of true wireless stereo earbuds. The charger is fully Apple compatible for input and output and even comes with a built-in flashlight.
Fill out the form at the following link and provide proof of purchase and Lightspeed send your free gift to you. Allow 6-8 weeks for delivery: go.lightspeedaviation.com/Spring2021GWP
IMPORTANT: Customers must submit a completed form and proof of purchase to Lightspeed Aviation to obtain their gift. Only valid gift requests submitted online by May 31, 2021 for purchases made during the promotional period will be accepted. Once a valid request is received, Lightspeed will ship the gift directly to your U.S. customers only (allow 6-8 weeks for delivery). This promotion offer cannot be combined with any other promotion or discount, including the Lightspeed Trade up program or the CFI / Pro Pilot Appreciation Program.