GI 275 Now Approved with GDL 60
Updated GI 275 Software Can Also Support JPI Sensors
Garmin is pleased to announce that they have received FAA STC approval for a software update for the GI 275. Software version 3.01 is now available and adds several enhancements and new capabilities to the GI 275. These enhancements include a new G-meter readout for the ADI, HSI and HSI Map pages, improved GDL 60 interface for automatic database updates and remote aircraft status features, new EIS sensor interface support, and more.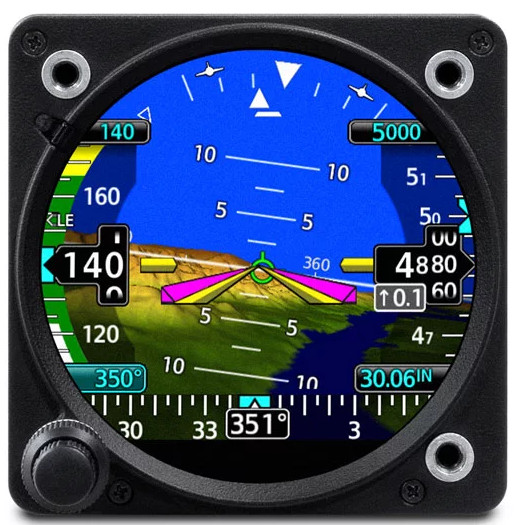 G-meter Readout Option
Pilots can now display a G-meter readout in the Miscellaneous Fields display on the ADI, HSI, and HSI Map pages of the GI 275. This G-meter will indicate acceleration (G-force) that could be useful to pilots during turbulence or aerobatic maneuvers.
Improved GDL 60 Interface
This software update improves the interface between the GI 275 and GDL 60, making the GI 275 now fully functional with PlaneSync technology. PlaneSync technology allows customers to automatically update databases via Wi-Fi or LTE. With GI 275 EIS installations, PlaneSync technology automatically uploads flight logs to flyGarmin.com for post-flight review.
New EIS Sensor Interface Support
GI 275 EIS installations can now use select third-party engine pressure sensors. This new EIS sensor interface support allows the GI 275 to use select engine pressure sensors typically installed with the JPI EDM-960, making it easier, faster, and more cost effective to upgrade. Added sensor support includes:
Electroair EIS 41000 and EIS 61000 sensors for RPM indication (limited to GEA 110 interface only)
JPI 15993X pressure sensors for fuel, oil, and manifold pressure indications
Kavlico P155-50A-E4B pressure sensors for manifold pressure indication
UMA T1EU35D and T1EU100D differential pressure sensors for fuel pressure indication
Shadin 680501 series flow sensor for fuel flow indication
Additional New Capabilities
There are several other updates for the GI 275. These include:
Approval of installation of the GI 275 Standby ADI with MFD pages without requiring the Reversionary Switch to be installed. This switch is now optional for Standby ADI installations.
Synchronization of CDI selection with the GTN Xi Series Navigators
Added Piper PA-46-600TP to GI 275 AML