GDL® 52 Series Now Compatible with ForeFlight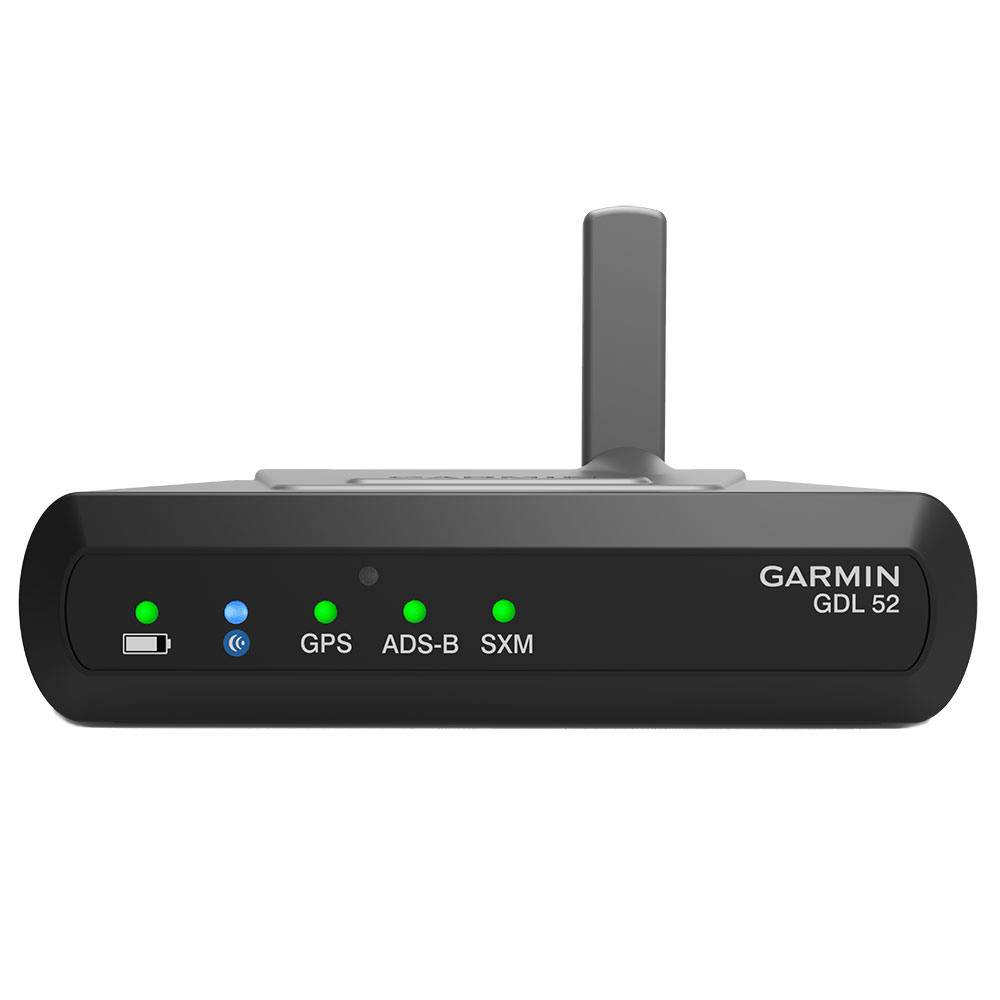 Garmin is pleased to announce that the new GDL 52 series datalink receivers are now compatible with the ForeFlight app, allowing customers access to a full-featured suite of weather products, Automatic Dependent Surveillance-Broadcast (ADS-B) traffic and more by using a single receiver. SiriusXM Aviation weather1 and ADS-B traffic and weather can now be displayed using software version 10.2 or later, available from ForeFlight. GDL 50 is a dedicated portable ADS-B receiver, while GDL 51 is a portable SiriusXM receiver. The flagship GDL 52 combines all these functions into a single device. All variants include a built-in battery and provide GPS position data as well as back-up attitude information2. ForeFlight support for GDL 52/51 does not include SiriusXM audio entertainment control at this time. Please refer to the table below for complete ForeFlight compatibility details.

Special Offers
GDL 52/51 series products are currently eligible for a SiriusXM Aviation rebate of $200 with an initial purchase of a SiriusXM Aviation weather subscription. Additionally, customers who purchase GDL 52 will receive for free the first 3 months of their monthly subscriptions to the SiriusXM Pilot Preferred aviation weather package and the SiriusXM All Access audio programming package3. All GDL 52 series receivers also include a free trial of the Garmin Pilot™ app.
1
Compatible SiriusXM subscription required and sold separately.
2
The attitude information provided by GDL 52 series portables is not intended to be a source of attitude information for flight in instrument meteorological conditions (IMC) and should not be used under these conditions.
3
See
www.siriusxm.com/GDL52trial
for details.