Garmin Presents Sarasota Avionics Platinum Dealer Award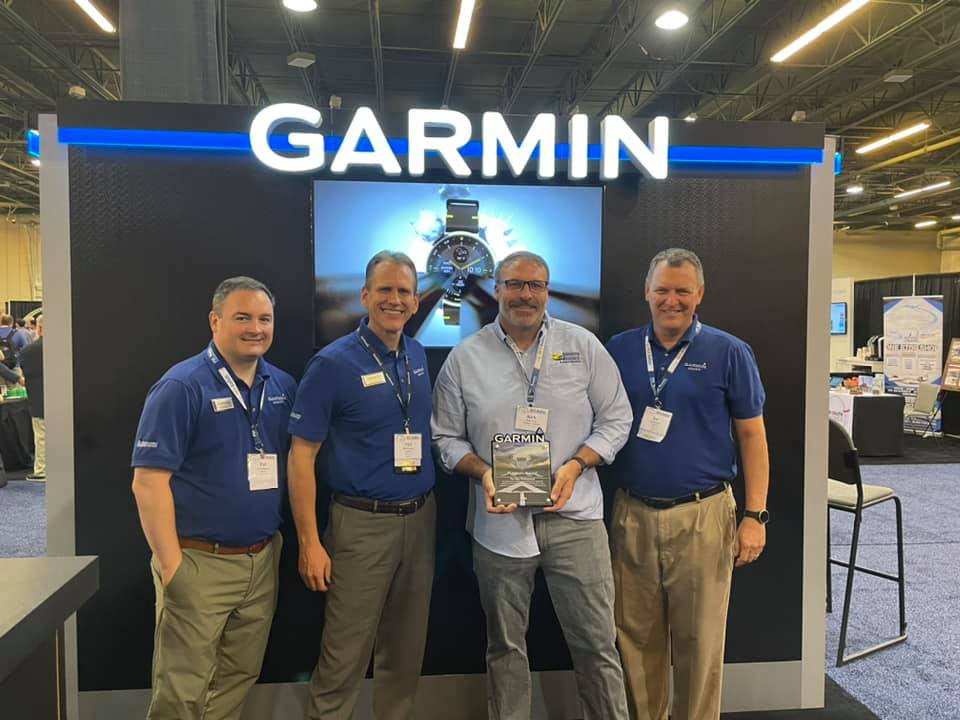 Kirk Fryar, president and CEO of Sarasota Avionics, accepted Garmin's 2020 Platinum Dealer Award for its outstanding sales of the company's aviation products during the 2021 Aircraft Electronics Association (AEA) convention.
The Platinum Dealer Award is presented to the dealer with the highest level of sales performance and only a select few Garmin dealers earn this award worldwide. We are grateful for this achievement and our partnership with Garmin. Our team works hard to maintain our outstanding record across the Garmin product line and will continue to do so.