Garmin Introduces GWX 80 Weather Radar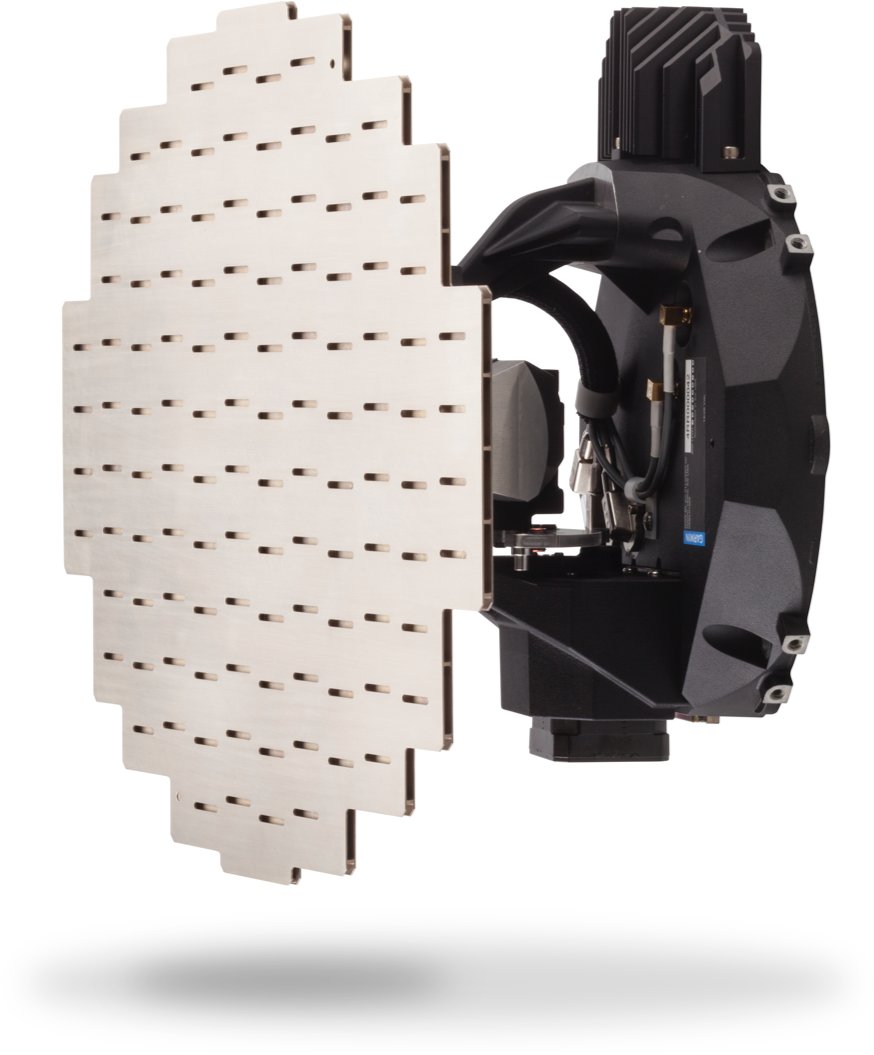 Garmin is pleased to announce GWX™ 80, a new weather radar with automated atmospheric threat assessment capabilities and a variety of other new and enhanced features designed to help reduce pilot workload in the cockpit. Compatible with select Garmin integrated flight decks, the Doppler-enabled GWX 80 is intended for business, commercial and military aircraft. The GWX 80 feature set includes automatic 3D volumetric scanning, predictive wind shear detection, hail and lightning prediction, advanced ground clutter suppression and more. A new, enhanced color palette also includes more color contouring than any other weather radar on the market, helping pilots analyze convective weather threats and aiding in situational awareness.
Automated Weather Radar with 3D Volumetric Scanning
The GWX 80 weather radar features advanced automation technology, which allows the pilot to more easily manage the weather radar while in flight. GWX 80 merges 3D volumetric scanning with advanced ground clutter suppression and automatically adjusts the tilt of the weather radar to create the most representative depiction of flight hazards near or along the flight path of the aircraft. Because tilt management is fully automated, GWX 80 prevents pilots from over-scanning or under-scanning — common errors when managing a weather radar in flight. Pilots simply select the range of interest and GWX 80 gathers multiple scans at various tilt angles to display a comprehensive, easier-to-interpret weather radar image. GWX 80 offers a range of 320 nautical miles, horizontal scan angles of up to 120 degrees and — to focus on an area of interest — pilot-adjustable sector scanning.
Predictive Wind Shear Identification
Wind shear detection provides pilots with an additional look into the storm by detecting a combination of updrafts and downdrafts and Doppler-effect that result in wind shear formation, which is fully automated throughout the takeoff and landing phases of flight. Pilots receive aural wind shear notifications as well as visual indications on a dedicated Garmin display using a standard format.
Turbulence Detection and Hail/Lightning Prediction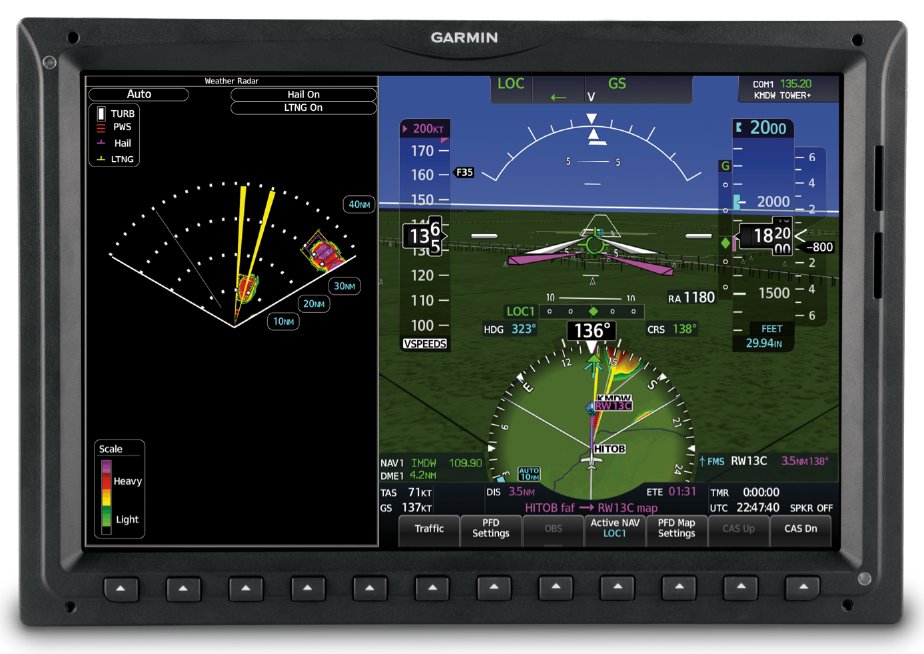 Utilizing the GWX 80 weather radar, pilots can more confidently navigate around challenging weather. Advanced features, such as Doppler-enabled turbulence detection as well as hail and lightning prediction, allow for more precise weather interpretation. Turbulence detection helps pilots more easily identify turbulence in air that contains moisture or particulates, while WATCH® (Weather Attenuated Color Highlight) technology helps to identify shadowing effects of short-range cell activity and highlights areas where radar returns are weakened or attenuated by intense precipitation. Additionally, zero blind range aids in the identification of storm cells in close proximity to the aircraft. GWX 80 also incorporates unique technology that detects certain atmospheric conditions that may lead to the formation of hail and lightning within a storm cell. The color-coded depiction of potential areas where hail and lightning may reside or develop within a storm is depicted out to a 80 nautical mile range, while turbulence is depicted out to a 40 nautical mile range.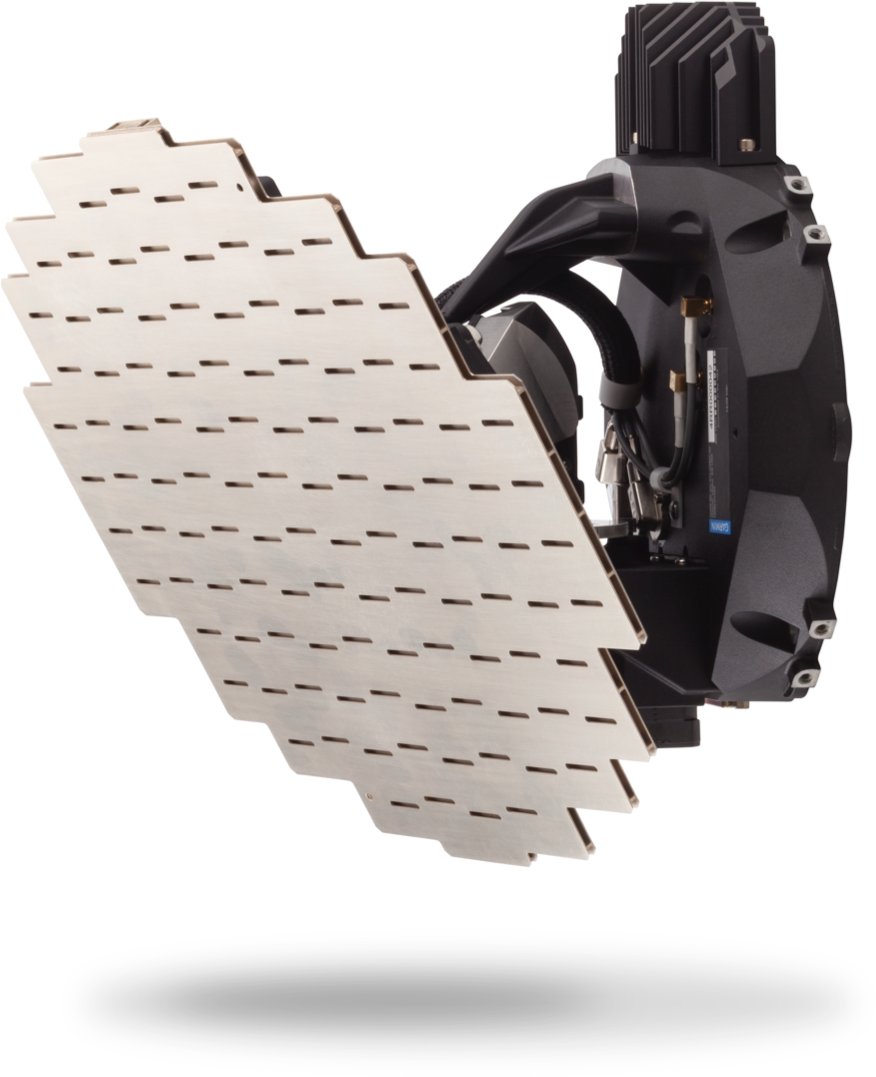 A high-definition color palette helps pilots more easily interpret the severity of an individual storm cell or multiple storm cells in an area, which incorporates 4 times more color gradients than typically found on other weather radars on the market. GWX 80 is also among the lightest weather radars in its class at 13.9 lbs (6.3 kg) for the 14" antenna array version, which provides additional savings in weight compared to other weather radar systems on the market.
Garmin expects to receive Technical Standard Order (TSO) certification of GWX 80 by the end of 2017. The GWX 80 weather radar will first be available as a forward-fit product, with pricing and availability for retrofit applications announced at a later date.