Free FAA STC for the TX56/TX57 Family
Trig TX56 Nav/Com models – now available with a free FAA STC
Trig Avionics is pleased to announce the availability of an FAA Supplemental Type Certificate for its TX56, TX56A, TX57 and TX57A Nav/Com avionics. The slimline TX56 Nav/Com is the latest innovative product from Trig, at only 33mm or 1.3" tall it's the most space efficient Nav/Com on the market today. The STC contains practical resources designed to help Approved Trig Dealers execute an efficient installation, providing reassurance of compliance for qualified installers.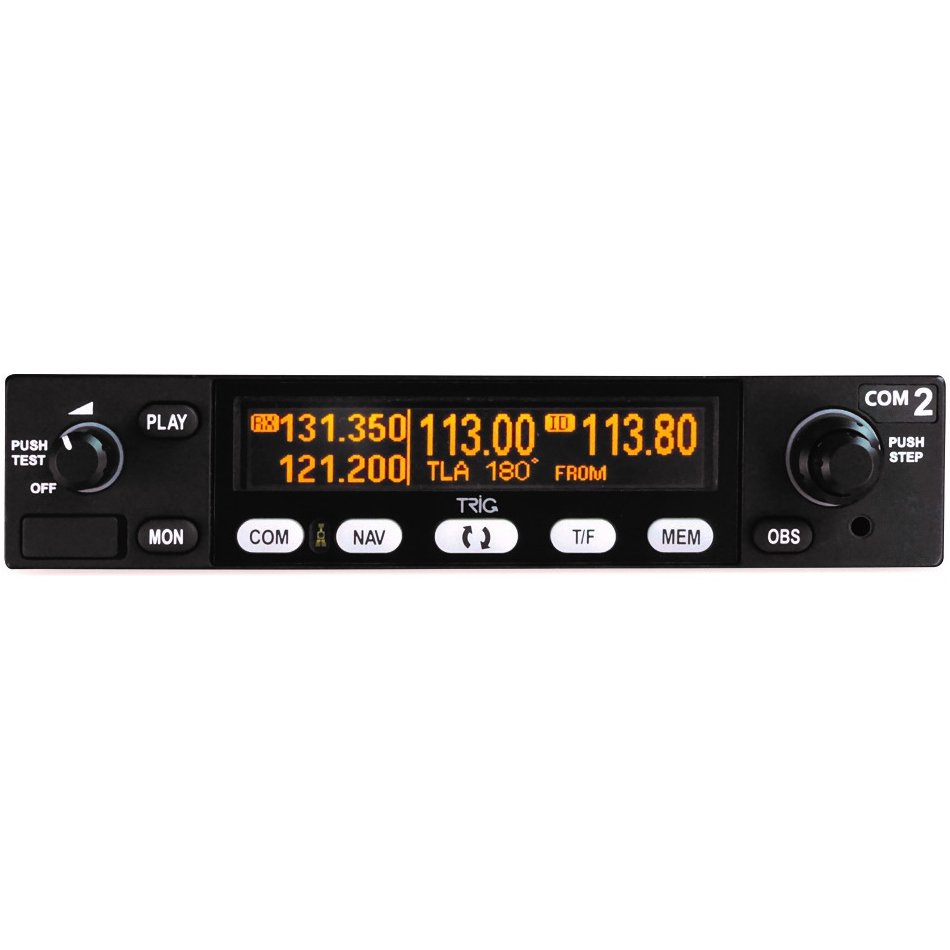 Peregrine of Denver is Trig's longtime STC partner. Peregrine test and evaluation pilot TJ Spitzmiller said, "We conducted a rigorous review of the TX56, covering all aspects of installation and operational performance. The TX56 is impressive, it occupies less space in the panel than other Nav/Coms. We found it easy to install and use in flight. The clarity of the display and user interface is superb, clearly showing both Com and Nav information. The unit has unique features, such as 'Say Again' on the radio, and the ability to monitor two Com and two VOR frequencies. The custom frequency database allows the pilot to load frequencies and identifiers to best suit their flight profile. It's good to fly with a product that is well designed and simple to use, the TX56 is a great example of both!"
James Forbes, Customer Support Manager at Trig said, "We are pleased to make this STC available. For some international customers an FAA STC is obligatory. Now there's no barrier to selecting our TX56 Nav/Com as the ideal option for a panel upgrade or new panel build."
As part of this exercise, the TX56 has an AML, Approved Model List that covers over 650 general aviation fixed wing types. The STC also covers configuration of auto pilots, with support for both legacy and modern VOR and ILS equipment - including Trig's TI-106 Course Deviation Indicator.