Dynon's New D3 Pocket Panel Now Shipping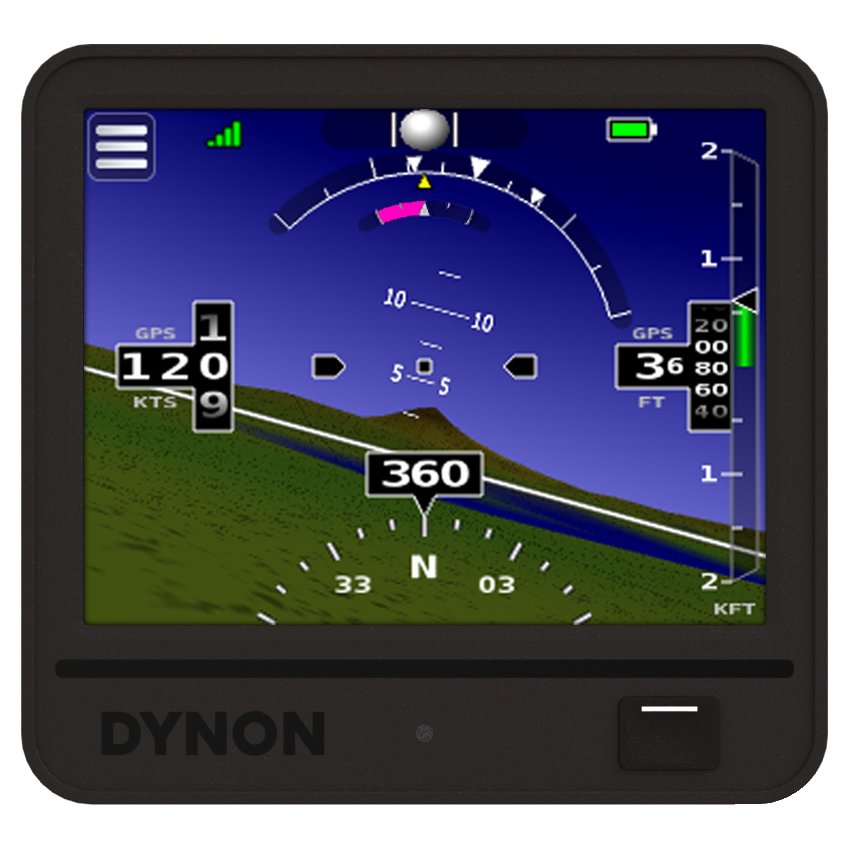 The latest edition of Dynon's popular portable EFIS line - the D3 Pocket Panel - lets pilots supplement their unreliable legacy instrumentation with an affordable, portable electronic attitude indicator that works. Featuring a new synthetic vision display, improved brightness, an intuitive touchscreen interface, and an even lower price point, the D3 is the most advanced portable safety device Dynon has ever made. The D3 features the same reliable, proven AHRS engine that Dynon uses in its panel-mounted products for experimental, light sport, and type certificated aircraft. The D3 comes with a complete set of accessories, including home and airplane chargers, an optional external GPS antenna, and two unique mounting options. Both the included cockpit mounting options require no tools, allowing the D3 to be deployed in any aircraft with no FAA approval.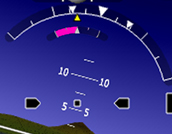 True EFIS Attitude in a Portable Package
Proven Dynon MEMS-based attitude sensors
Accurate pitch and roll: A true artificial horizon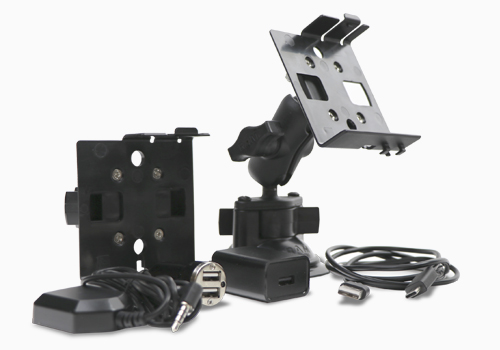 Portable Mounting Options Included, Suction Cup or Clip Mount
No installation costs!
Versatile portable mounts: RAM suction mount and 3-1/8" panel hole "pinch" mount both included
Internal Li-Ion battery for hours of portable use
DC and AC power adaptors included
Truly pocket sized, approx. 3½" x 3¼" x 1"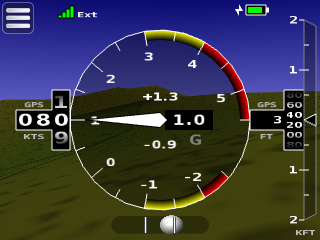 G-Meter
Second page displays current load factor
Records minimum and maximum Gs since last pilot reset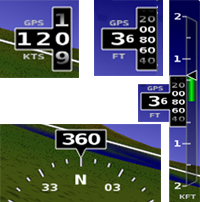 True Attitude plus GPS Flight Data
GPS ground speed and track (heading)
GPS altitude and vertical speed
Turn rate
Slip/skid ball
Dimmable screen for night flight
INCLUDES ALL MOUNTS AND ACCESSORIES:
The D3 comes with two portable mounting options, no tools required. Because it does not require modification to the aircraft's design, no regulatory approval is required to use a D3 Pocket Panel in any aircraft. The first mount included is a RAM® suction cup mount. The second is a 3-1/8" portable "pinch" mount that allows the D3 to be easily mounted in an empty existing instrument panel hole without any fasteners.
AC Wall Charger
DC Vehicle Charger
Charging Cable
Mounting Cradles (two included)
RAM® Portable Suction Cup Mount
Portable "Pinch" Mount for Standard 3-1/8" Instrument Hole
External GPS Antenna (not required in many cockpits)
---