Avidyne Receives Robinson Helicopter STC for IFDs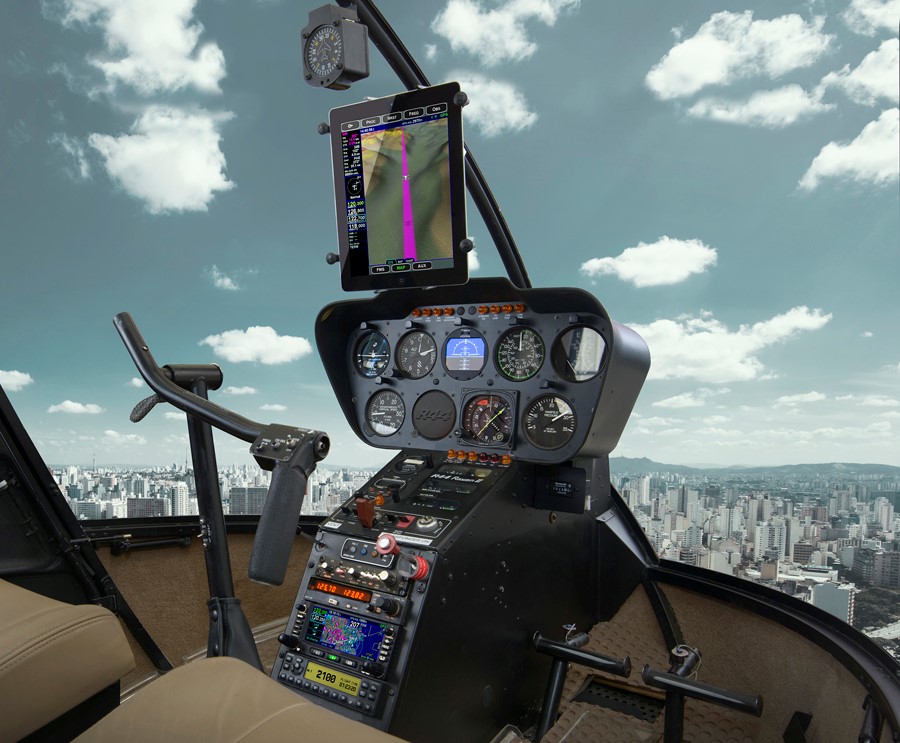 Avidyne's IFDs are uniquely suited for helicopter operations, with their hybrid touch user interface, which provides touch-screen input as well as a full set of buttons/knobs for reliable control of the instrument in all conditions and phases of flight. In addition, the FREE IFD100 app provides a big-glass display and control of the panel-mounted IFD on an iPad® mounted wherever the pilot desires. Equally important, the IFD series is a slide-in replacement for legacy GNS-series navigators, which can dramatically reduce installation costs.
For many helicopter operators, the IFD440/IFD540 systems provide significant performance and functional improvements in the same panel space where their old GNS navigator sits today, while adding hybrid touch and wireless capability for enhanced safety and ease of use.
This STC covers the IFD540 and IFD440 FMS/GPS/NAV/COMs as well as the IFD510 and IFD410 FMS/GPS standalone navigators, and allows for easy slide-in-replacement installations in Robinson helicopters that currently have legacy GNS navigators. This STC also covers green installations as well, with the IFD providing a weight savings over alternative solutions.
Helicopter Operators who upgrade to the IFDs will also have the ability to add a FREE IFD100 app, which is an iPad-based version of the panel-mounted IFDs that communicates via wireless and provides independent, large-screen display and control of the panel-mounted system.
R10.2.1 STC provides Helicopter Enhancements for IFDs
Avidyne has also received STC approval for R10.2.1 software for the IFD Series. R10.2.1 software is shipping with all new IFD units and is available for download through the Dealer Site for field upgrade*.
One of the key features of R10.2.1 is support for Helicopter specific features including Heliports, Helicopter SIDS/STARS/Approaches, which is a new paid option for helicopter operators. The IFDs also provide remote COM channel increment and frequency transfer capabilities.
Enhancements with R10.2.1 include the following:
Added support for heliports and helicopter SID/STAR/Approaches (paid option)
Added VFR waypoints
Allow fuel range ring time to be configurable
Added AWIS frequencies to the frequency list
Modify MapMx interface to support more than 31 waypoints
Improve support for GTX345
Improved METAR decoding
Improved AIRMET/SIGMENT decoding
WiFi and BT icons now reflect the connection status
For a complete list of R10.2.1 enhancements and fixes, check out AvidyneLive at: http://forums.avidyne.com/forum_posts.asp?TID=1464&title=release-1021-available