Avidyne Promotion: Free Install on Slide-in Replacement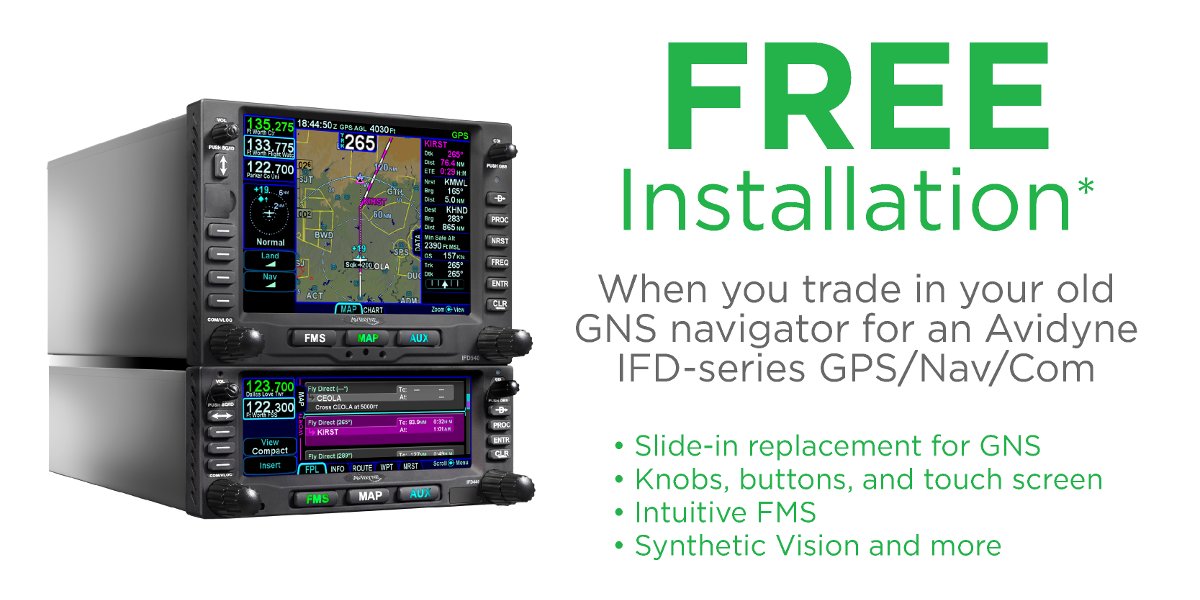 Purchase a new Avidyne IFD during the months of July, August, and September 2018, and Avidyne will cover $500 towards the labor for a slide-in replacement of a GNS430/530 WAAS or NON-WAAS.
*For most GA aircraft. New orders only. "Free installation" promotion assumes GNS430/430W to IFD440, or GNS530/530W to IFD540. Due to space limitations and other factors, upgrading from a GNS 430/430W to IFD 540 requires more information prior to quoting. Please contact us for a custom installation quote for your aircraft.