Castleberry Instruments
Castleberry Instruments and Avionics manufacturers quality aircraft flight instruments and electronic components for the General Aviation and Corporate Aircraft industry.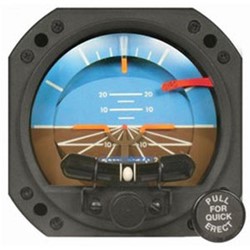 Electric Backup Attitude Gyro
Castleberry Instruments Part #: 504-0006-95XXX
FAA certified back-up attitude indicator with optional Inclinometer. This instrument is an approved substitute of standard rate of turn gyros in part 23 Aircraft operating in part 91 and less than 12,500 pounds.
View More