uAvionix Holiday Rebate 2020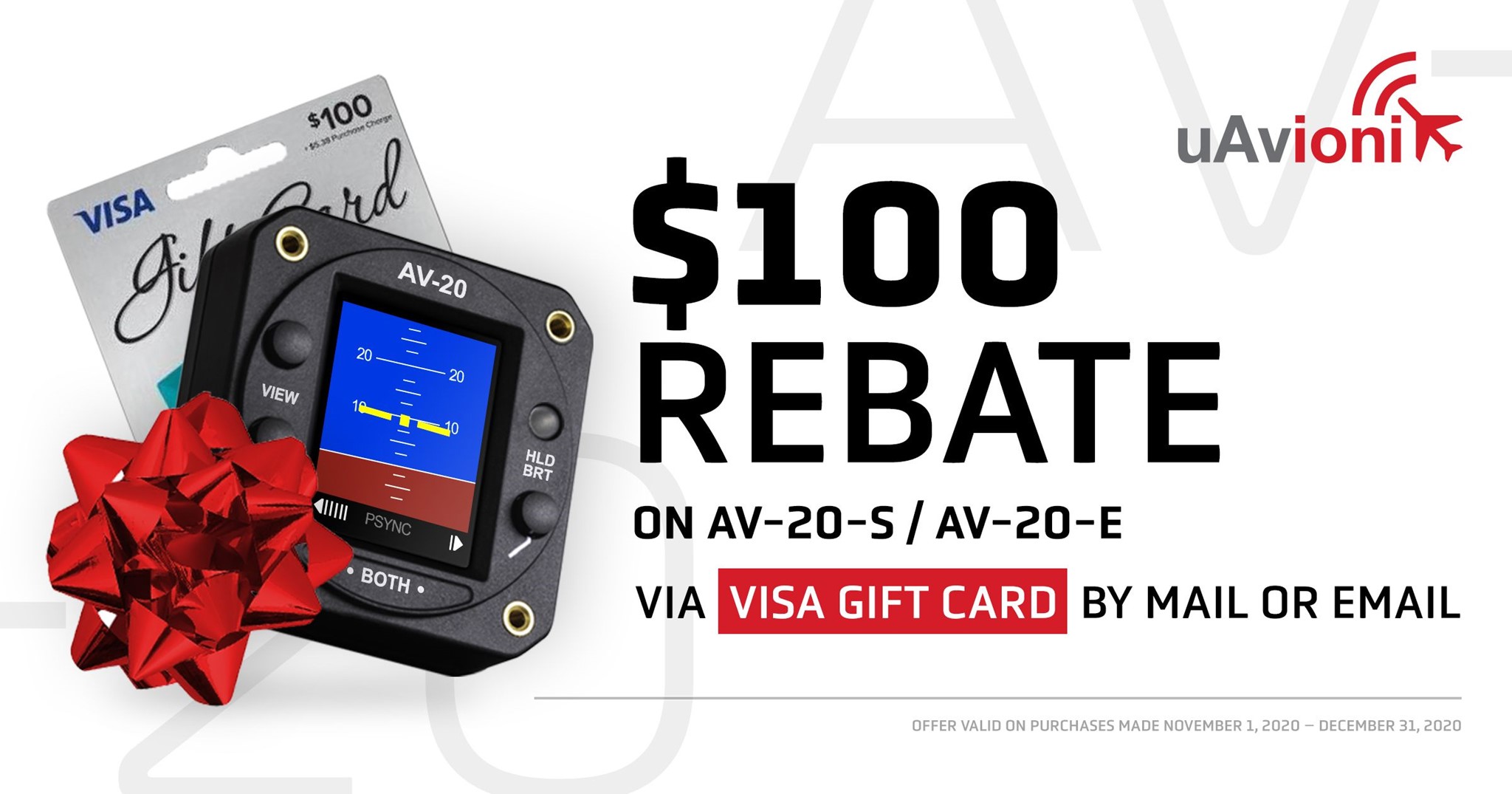 Purchase an AV-20-S or AV-20-E between November 1 - December 31, 2020 and receive a $100 Visa gift card from uAvionix. Rebate offer is also valid on the AV-20-E / tailBeaconX-EXP bundle.
Note: Limit 2 rebates per person or household. Allow 4-6 weeks from submission for VISA eGift Card delivery. Please see uAvionix rebate redemption page for complete terms and conditions.