RC Allen's New RCA1510 Digital Heading Indicator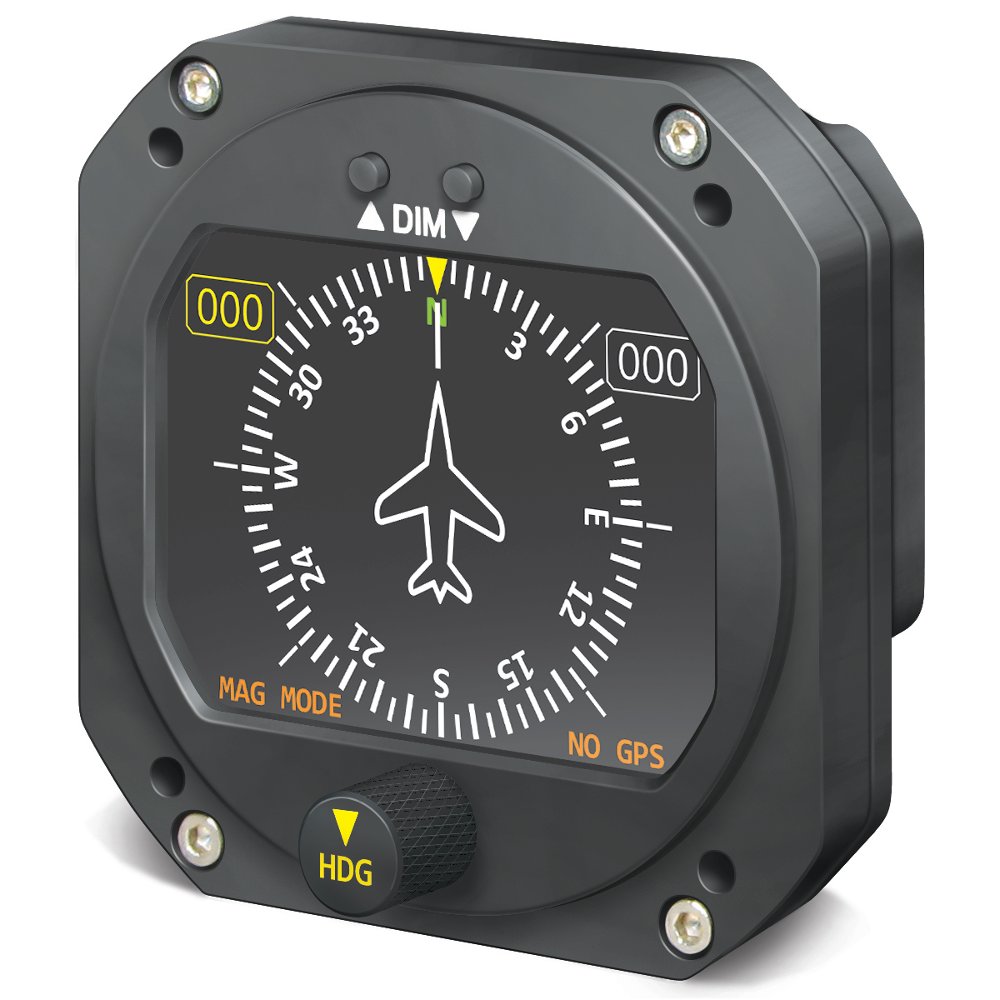 The RCA1510 Series Digital Heading Indicator is the latest addition to RC Allen's digital instrument lineup. It is the perfect companion to the RCA2610 Digital Attitude Indicator.
The RCA1510 is designed as a fully FAA Certified direct replacement for your mechanical Directional Gyro. It is totally self-contained and fits in a standard 3-inch panel cut-out. There are no special external connections other than power and an external GPS antenna. The Multi-Volt function allows installation in both 14 Volt and 28 Volt systems.
The RCA1510 combines data from its own internal magnetometer and GPS receiver for a more stable and accurate heading reading which also eliminates the need to "cage" or "zero" the instrument.
Because the RCA1510 has no mechanical gyroscope, it is much more accurate than traditional heading indicators. Unlike a mechanical gyroscopic unit, the RCA1510 is not affected by drifting or wandering. The unit is designed to work without GPS input if the GPS signal is lost.
The highly visible screen has adjustable brightness controls. It has a traditional rotating dial display with digital numeric headings. The pilot can adjust the Heading Bug just like a mechanical instrument or use the Quick-Set Heading Bug; a double-push of the HDG knob sets the Bug to the current heading.
TOTALLY SELF-CONTAINED
QUICK-SET HEADING BUG
INTERNAL MAGNETOMETER AND GPS
SHARP DIMMABLE DISPLAY
DUAL PROCESSOR PERFORMANCE
MULTI-VOLT OPERATION (9 TO 32 VOLTS)
FITS STANDARD PANEL CUTOUT
VIBRATION RESISTANT
ALL DIGITAL - NO MOVING PARTS
BLACK ANODIZED BEZEL
LIGHTWEIGHT 8oz. Max
FAA CERTIFIED
2 YEAR WARRANTY!