Lightspeed Zulu.2 Holiday 2012 Gift with Purchase Promotion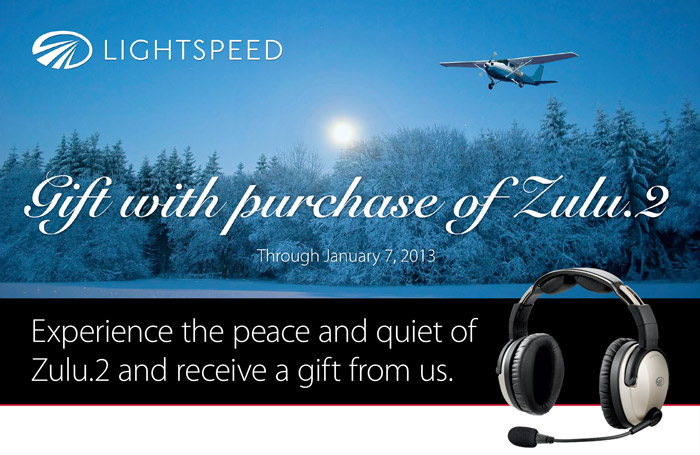 Introducing Lightspeed's 2012 Holiday Gift With Purchase Promotion, which will run from Monday, November 19, 2012 through Monday, January 7, 2013. By purchasing a Zulu.2 headset you get to choose between any of the following gifts:

Lightspeed Aviation Sunglasses (retail value $350)
MyGoFlight Flight Bag (retail value $199)
MyGoFlight leather iPad Kneeboard Folio (retail value $169)
MyGoFlight iPad Kneeboard Sport Bundle (retail value $187)

You are automatically eligible with your purchase of a Zulu.2 headset to recieve on of the offered gifts of your choice (limit of 1 gift per headset). To redeem the gift, you must send a copy of the receipt and completed redemption form (including serial number) to Lightspeed Aviation. Click here for the rebate form.