Lightspeed Spring 2015 Promotion
We are excited to announce the details for Lightspeed's 2015 Spring Promotion. This year Lightspeed has two offers on their most popular headsets as you prepare for the summer flying season.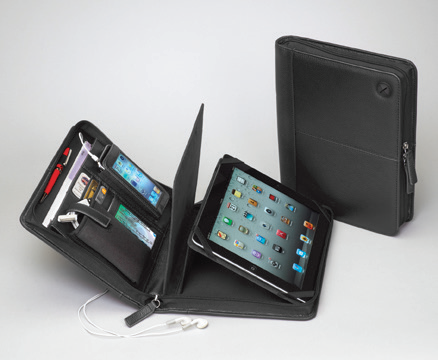 Buy a new Lightspeed Zulu PFX or Zulu.2 headset and receive a Lightspeed iPad folio made from full grain South American cowhide.
A $125 value, the exclusive Lightspeed exclusive iPad folio is made from full-grain South American cowhide and loaded with thoughtfully designed features, including a tilt-up iPad stand that is fitted to hold both a regular iPad and the iPad mini, expandable phone pocket and an opening for an ear bud cable, for convenient music listening while folio is fully closed and contents protected.
The gift is redeemed through Lightspeed, to download the redemption form, click here.
Buy any Lightspeed headset at retail price and save 10% on additional Lightspeed headsets of equal or lesser value purchased at the same time. Zulu PFX and Zulu.2 headsets purchased at the instant savings price are still eligible for the gift offer above.
Both special offers are available starting April 13th, and end on May 31st, 2015.