GTN Promotion for New G3X Customers Extended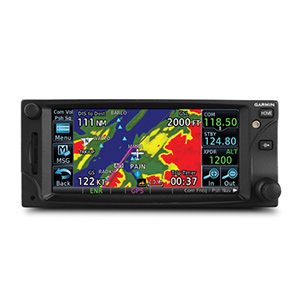 Garmin is pleased to announce an extension to the GTN 625 promotion for new G3X and G3X Touch customers. Now through December 29, 2017, customers who purchase a G3X or G3X Touch system will have the option to purchase a GTN 625 GPS navigator at a special reduced minimum advertised price of $5,495.
The GTN 625 WAAS GPS receiver adds a certified, IFR-capable GPS position source to installations in light sport or experimental amateur-built aircraft. When interfaced to a GTX 45R remote mount ADS-B transponder, customers will have an ADS-B compliant installation with subscription-free traffic and weather* displayed on the GTN 625 and G3X displays. GTN 625 may also be used as the WAAS GPS position source for many other ADS-B Out capable transponders, including GTX 23ES/330ES/35R/335/335R/345/345R. GTN 625 is also GPS approach ready, including LPV (localizer performance with vertical guidance) capability.
G3X Touch is a touchscreen glass flight display system available in two sizes and designed for installation in experimental amateur-built and light sport aircraft (LSA). The non-certified G3X Touch system offers pilots easy-toread, easy-to-use, high-resolution touchscreen displays in sizes of 10.6" or 7" with split-screen functionality and a host of advanced interface options — all at a great price.
New Multi-engine Monitoring Capability
With G3X Touch software version 5.00 or later, G3X Touch now includes EIS support for twin-engine experimental aircraft and also expands single-engine support to include experimental aircraft with 7 to 12 cylinders (i.e., radial engine). Simply add a second GEA 24 to expand EIS support from 6 cylinders to up to 12 cylinders (engines supported may vary). Additionally, version 5.00 or later also offers the ability to display airspace altitude labels on the moving map.