Garmin Obtains EASA AML STC for GTN Series
Recently, Garmin achieved an EASA AML STC for select Part 27 helicopters for the GTN series of navigators, which allows for the installation of a GTN series product and GMA 35 remote audio panel into approved rotorcraft. Garmin continues to pursue direct certification with EASA for our most popular products in an effort to reduce installation costs and paperwork burden our customers. Furthermore, there is no EASA minor change requirement to complete this install when using the new AML STC. This Part 27 AML STC is another success for both Garmin and rotorcraft owners/operators.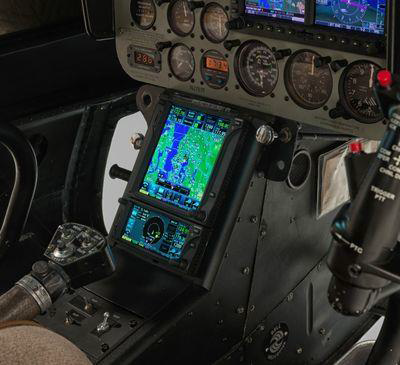 The rotorcraft listed below are approved under the latest EASA AML STC certification:
Bell 206B, 206L, 206L-1, 206L-3, 206L-4, and 407 series
Airbus Helicopter AS350B2, AS350B3, EC130B4, EC130T2
MD Helicopters 369E, 369FF
As part of the GTN Part 27 AML STC, HTAWS (Helicopter Terrain Awareness and Warning System) is included for the listed models. HTAWS offers pilots an enhanced level of situational awareness through forward-looking terrain and obstacle avoidance (FLTA) alerts. Garmin HTAWS also incorporates a high-resolution, five color terrain scale (red, orange, yellow, green, and black) and offers voice callouts in one hundred foot intervals when descending from 500 to 100 feet Above Ground Level (AGL).