Garmin Lowers Prices on VIRB, D2 Pilot Watch, and Aviator Action Pack
Garmin has lowered the list pricing for the VIRB Elite Aviation Bundle, D2 Pilot Watch and the Aviator Action Pack. The VIRB Elite Aviation Bundle is now $349.00, while the D2 Pilot Watch is now $399, and the Aviator Action Pack is now $549.00.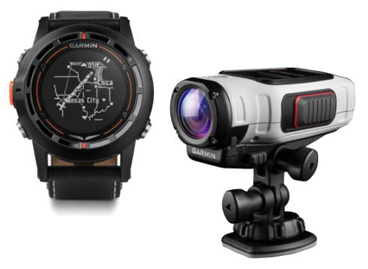 The VIRB Elite Aviation Bundle offers a unique 1.4 inch Chroma™ color display which makes setup and playback simple and ensures that pilots capture the in-flight angle they desire. Using minimal power, VIRB Elite offers up to three hours of true HD (1080p) video on one charge. VIRB Elite Aviation bundle combines a unique feature set that makes it easier than ever to capture life's memories, both inside and outside of the cockpit. Included in the bundle is a Prop filter, which reduces the blur created by a propeller in flight, as well as a stereo headset cable, perfect for capturing and synching cockpit audio with your HD video.
With the Aviator Action Pack, customers can get VIRB Elite for Aviation and the D2 Pilot watch at a great price! Pilots can easily sync up to 10 cameras simultaneously, which can be remotely controlled to capture still photos and start/stop video from one central VIRB. Adding to the convenience, the D2 Pilot Watch and Garmin Pilot application can wirelessly connect to VIRB. Start and stop video and take photos all conveniently from D2; the seamless integration between these two new products is why we have combined the D2 and the VIRB Elite Aviation bundle into a single package.