Garmin Lowers ADS-B Transponder Pricing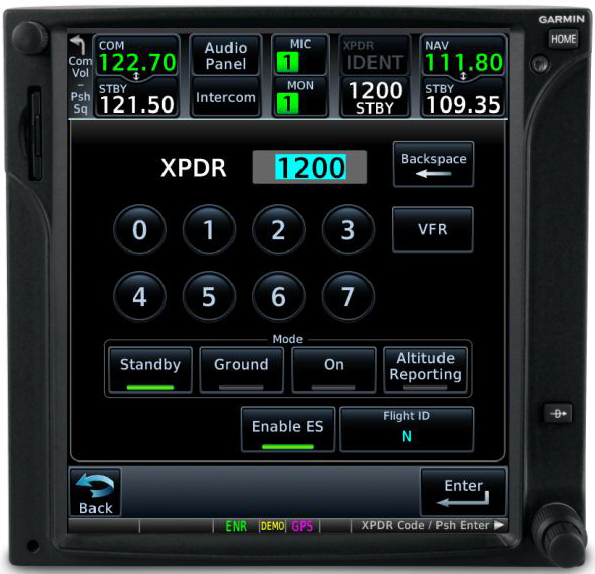 September 30, 2014 -
Garmin is pleased to offer lower pricing for the
GTX series of Mode S transponders
, including the ADS-B compliant Extended Squitter (ES) models. This price reduction includes the GTX 330ES panel mounted ADS-B Out transponder, the GTX 330 panel mounted Mode S transponder, and the GTX 33ES remote mount ADS-B Out transponder when combined with a GTN.
The GTX 330 is an IFR certified 250W panel mounted Mode S transponder. The GTX 330ES adds Extended Squitter capability which, when paired with an IFR certified GPS source like the GTN 750 or GTN 650, enables you to become ADS-B compliant.
The GTX 33ES Mode S transponder includes all of the same features as the GTX 330ES, but in the form of a remotely mounted device. You can control the functions of the GTX 33ES, including

transponder squawk code entry and mode selection, from the display of a GTN 750 or GTN 650.
When interfaced to an IFR certified GPS source, both the GTX 33ES and GTX 330ES meet the FAA's ADS-B Mandate, which requires aircraft to be ADS-B Out capable by December 31, 2019. By incorporating the GTX 33ES or GTX 330ES, you can be ADS-B compliant in many areas of the world. The GTX 330ES and GTX 33ES are perfect for aircraft that operate in airspace above FL180. FIS-B weather and TIS-B traffic can be displayed on the GTN series with the addition of a GDL 88 or on an iPad or Android tablet using Garmin Pilot and a GDL 39.
Customers who need a WAAS certified IFR position source can save even more by bundling the GTX 33ES with the GTN. Garmin is also offering this lower price on the panel mounted GTX 330 and GTX 330ES. Standalone pricing for the GTX 33ES has not changed.