Garmin Introduces Cost Effective GDL 84 ADS-B Solution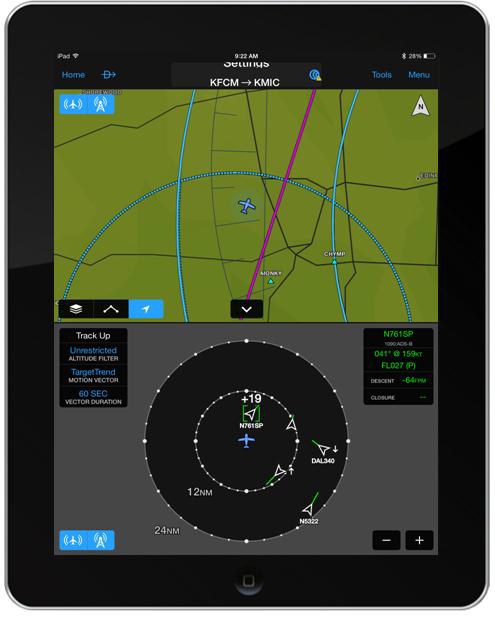 Garmin is excited to announce the
GDL 84
Automatic Dependent Surveillance-Broadcast (ADS-B) datalink, which is the latest addition to Garmin's comprehensive lineup of certified ADS-B solutions. The GDL 84 provides an all-inclusive, minimally intrusive solution for aircraft owners looking to satisfy the requirements of NextGen, while providing the benefits offered by ADS-B In without the need to significantly modify the panel of the aircraft or the need for a multifunction display. When the GDL 84 is paired with the Flight Stream Bluetooth® wireless gateway, pilots gain access to advanced traffic and subscription-free weather information for display within Garmin Pilot™ on a mobile device.
Industry-First Dual-Link Solution for Certified Aircraft
The GDL 84 provides a rule-compliant ADS-B Out solution for aircraft operating below 18,000 feet in the U.S., while offering access to traffic information and subscription-free weather. Innovative dual-link capability allows the GDL 84 to receive on both the 978 MHz UAT and 1090 MHz frequency bands to provide the most comprehensive display of traffic information available in the industry.
All-In-One System
Installation is quick and easy because the GDL 84 is a straightforward solution that wirelessly transmits weather and traffic information via Flight Stream 110/210 to a mobile device, instead of an installed multifunction display in the cockpit. Additionally, for aircraft owners who do not already have a compatible WAAS GPS position source on board their aircraft, the GDL 84 offers a built-in WAAS GPS receiver. The GDL 84 is an all-inclusive solution, which meets regulatory requirements and gives pilots the added benefits without the cost associated with a large installation.

Preserve and Maintain Your Cockpit
Becoming rule-compliant and preserving the existing aircraft panel is important to many aircraft owners. Because of the versatility and wireless functionality of the GDL 84 and Flight Stream, the existing panel configuration remains intact. Garmin's patented self-interrogation feature allows the GDL 84 to wirelessly communicate and interface with a wide range of general aviation transponders to synchronize squawk code and ident. This technology enables the ADS-B Out source to broadcast the same code as the transponder, eliminating the need to install an additional ADS-B control panel, which further simplifies installation and eases the burden of manually keeping two squawk codes in sync. The only panel modification required includes a single annunciator indicating ADS-B status.
Industry-Leading Benefits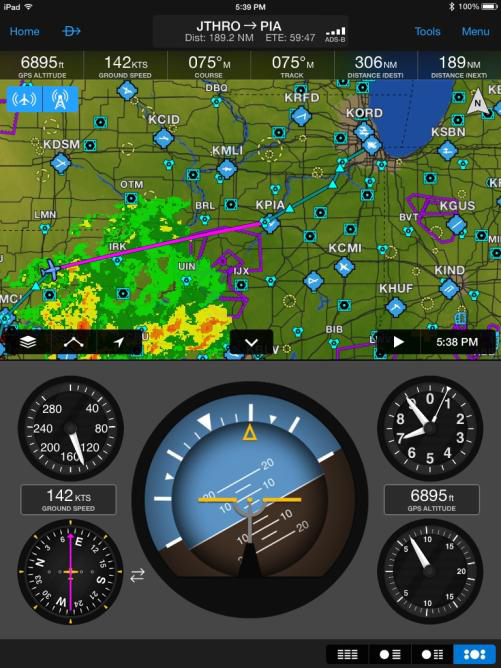 Pilots will be delighted with the benefits offered by the GDL 84. Garmin's patent-pending TargetTrend™ relative motion technology helps pilots visualize the trend of traffic threats as they relate to their aircraft. TargetTrend provides an easy-to-interpret picture of aircraft trajectories, which helps pilots better predict potential conflicts. ADS-B-equipped surface targets are also displayed on Garmin SafeTaxi® airport diagrams, including taxiing aircraft and ground vehicles. Adding to the wireless versatility of Flight Stream, GPS location information derived from the GDL 84 and back-up attitude information from Flight Stream 210 combine to display position and attitude information within Garmin Pilot.


Trusted Leader in ADS-B
Garmin has a number of certified and portable solutions available for a variety of applications for general aviation, business and transport aircraft, which meet the requirements of NextGen. Garmin is committed to ensuring the transition to ADS-B is easy and that pilots get the most out of their upgrade. Additionally, Garmin's ADS-B solutions are supported by their award-winning aviation product support team..
The GDL 84 is expected to receive the FAA's Approved Model List Supplemental Type Certification (AML STC) in Q1 2015. The GDL 84 system with the Flight Stream 110 wireless gateway is expected to be available at that time starting at $3,995. Customers may upgrade to a Flight Stream 210, which adds back-up attitude information for an additional $450. The GDL 84 is also designed to offer customers added flexibility to meet the needs of future avionics upgrades. While the GDL 84 does not offer interface to avionics displays, customers have the option to upgrade the GDL 84 to a GDL 88 to enable the display of traffic and weather on select Garmin avionics, such as the GTN™ 650/750, GNS 430W/530W, G500/G600 and more, for $1,995.