Garmin Announces GI 275 EIS Rebate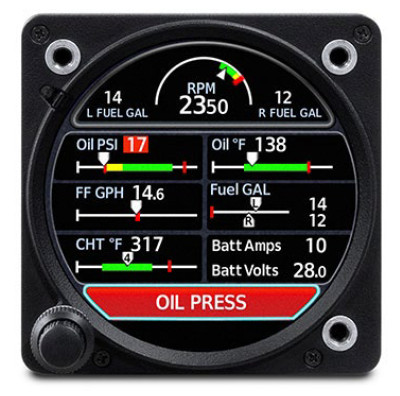 Now through July 31, 2020 you can save on the GI 275 EIS variant. With EGT/CHT monitoring, lean assist mode, integrated fuel computer, exceedance alerting, and automatic data logging with wireless connectivity for in-flight and post-flight analysis, the GI 275 can serve as a primary EIS display for piston engine, fuel, electrical and other data.
Eligible for single- and twin-piston-engine aircraft, you will receive a $1,000.00 rebate of each GI 275 EIS installed (two GI 275 EIS systems required for twin-piston-engine aircraft, for a maximum savings of $2,000.00).
For more information or a custom quote for your aircraft, please contact our Sales Department at Support@SarasotaAvionics.com.