Garmin Adds GFC 500/GFC 600 Aircraft Approvals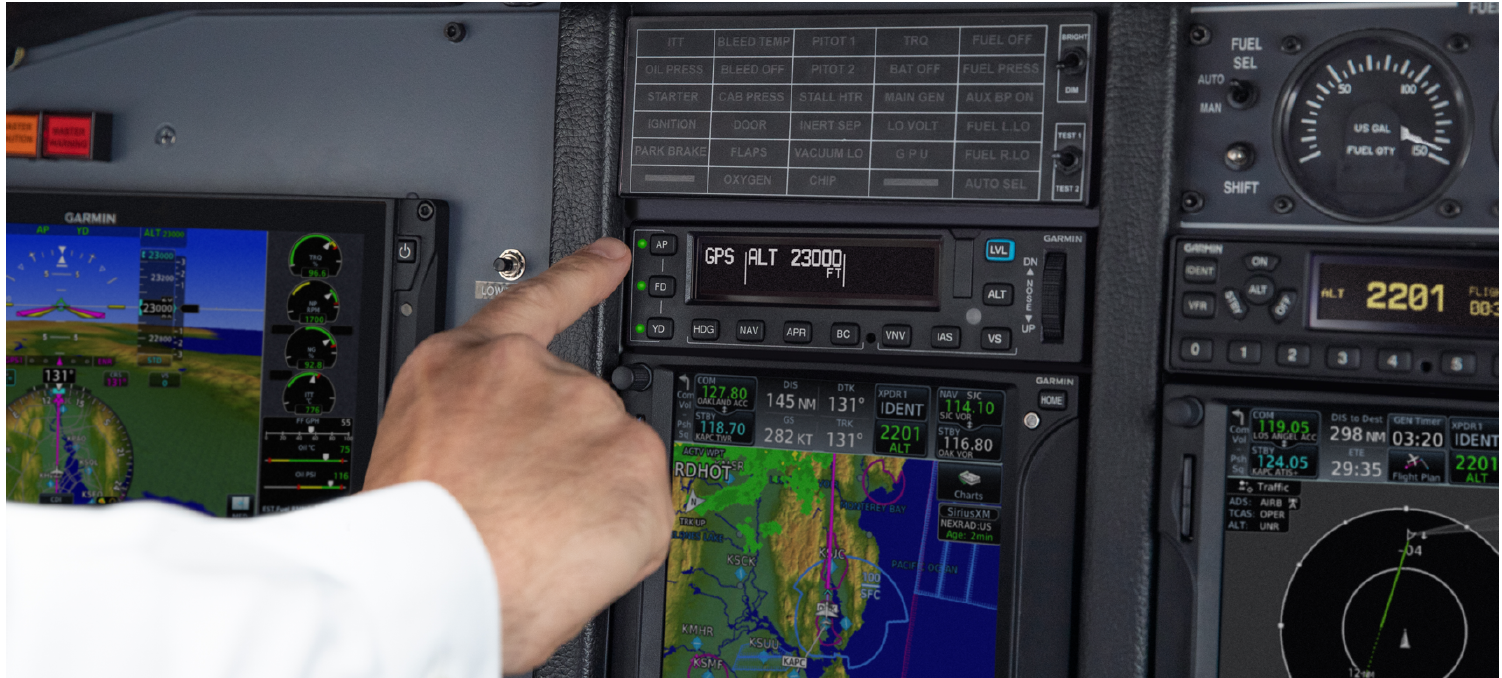 Garmin is pleased to announce it has received Federal Aviation Administration (FAA) Supplemental Type Certification (STC) for the GFC 500 autopilot in the Cessna 182RG. Additionally, FAA STC approval is expected imminently for the GFC 600 autopilot in the Piper PA-46 310P/350P JetPROP and Socata TBM 700/850. When properly equipped, GFC 600 will also offer additional features in the TBM 700/850, including Emergency Descent Mode (EDM) and Low Bank Mode. GFC 500 and GFC 600 deliver superior in-flight characteristics, self-monitoring capabilities and minimal maintenance needs when compared to older generation autopilot systems. GFC 500 is intended for single-engine piston aircraft, while GFC 600 is intended for high performance piston single/twin-engine and turbine aircraft that have a wide range of speed and performance characteristics.
Aircraft models now approved for the GFC 500 autopilot include:
Cessna 182RG

Models: R182, FR182, TR182
Aircraft models soon to be approved for the GFC 600 autopilot include:
Piper PA-46

Models: 310P JetPROP, 350P JetPROP (Only JetPROP Aircraft Modified by STC # ST00541SE

Socata TBM

Models: 700, A, B, C1, C2, N (TBM 850)
New GFC 600 Features
With the approval of the GFC 600 autopilot in the TBM 700/850, new features will be introduced to GFC 600. Low Bank mode will help increase passenger comfort by automatically lowering the autopilot roll limit at higher altitudes. A separate switch may also be used by the pilot to activate/deactivate Low Bank Mode at any altitude. Additionally, GFC 600 equipped TBM 700/850 aircraft will also feature Emergency Descent Mode (EDM). In the event an aircraft loses cabin pressurization, EDM is capable of automatically descending the aircraft to a preset altitude without pilot intervention to help avert hypoxic situations. Please note, a G600 TXi flight display is required for installation of GFC 600 in the TBM 700/850.

Please contact our Sales department for details, or to request a custom quote for your aircraft.