G500H STC Available for R44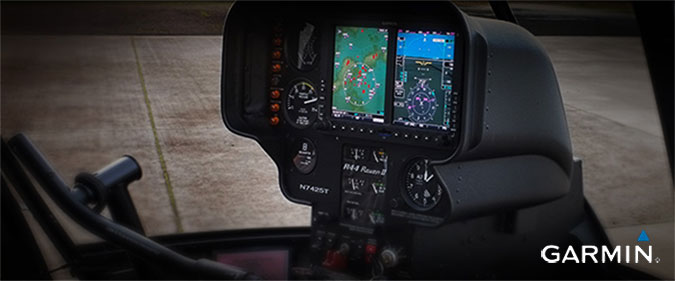 The Robinson R44 series of helicopters are an impressive combination of performance, handling, reliability and affordability. Now, with the completion of Supplemental Type Certificate (STC) approval of the
Garmin G500H glass flight display
, you can help bring even more state-of-the-art capability to your cockpit.
The G500H replaces maintenance-intensive mechanical gyros with dual 6.5" LCD screens. The right screen shows altitude and heading information, as well as optional HSVT synthetic vision that adds a 3-D view of terrain, traffic, airports and obstacles. The left screen provides access to a wealth of multi-function display capabilities – like a moving map, electronic charts, graphical weather options, FLIR/tail cam/live video input and much, much more.
By putting all of this flight information right in front of the pilot, the G500H allows for more effective mission planning and greatly reduces pilot workload.
Click Here to Request a Quote
, or call our knowledgeable sales staff today for more information.