FREE Synthetic Vision Oshkosh Special Extended through 8/31/2019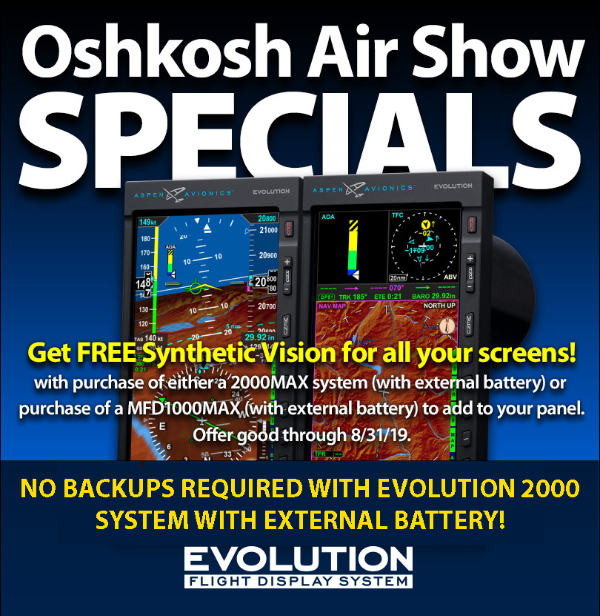 Remove your entire six-pack along with your vacuum system. PLUS, get FREE Synthetic Vision for all of your screens with the purchase of an EFD2000 MAX system with external battery OR with purchase of an MFD1000 MAX multi-function display with external battery to complement your existing EFD1000 Pro MAX PFD!
New Evolution MAX displays offer:
New, two-year manufacturer's warranty
GPS-aided AHRS in the event of pitot static failure
New, vibrant colors with the latest aviation glass
Audio panel interface
Higher reliability and faster refresh rates with latest generation processors
Please contact our Sales department for details, or to request a custom quote for your aircraft.