Aspen December 2017 Promotion
For the month of December, Aspen Avionics is offering all PFDs at significantly reduced prices, including $2,000 off list on an EFD1000 Pro PFD. They have also reduced list pricing on the EFD1000 C3 PFD and the EFD Pro 1000H PFD. Additionally, the VFR Primary Flight display is being offered for under $4K, at only $3,995.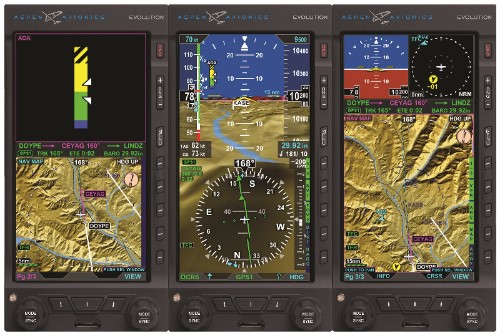 Get Aspen glass at low year-end pricing:
EFD1000 Pro PFD - $2,000 OFF*
EFD1000 Pro C3 - $1,000 OFF*
EFD Pro 1000H - $1,000 OFF*
EFD1000 VFR PFD - $1,000 OFF*
And don't forget the software...
Synthetic Vision Software - $2,100 OFF*
Angle of Attack Software - $1,100 OFF*
Synthetic Vision and Angle of Attack software combo package - $3,395 OFF*
Call us today for a custom quote! 1-888-289-0997
Or email Support@SarasotaAvionics.com
*All discounts are savings off of normal list price.