Another Garmin First: D2 Pilot Watch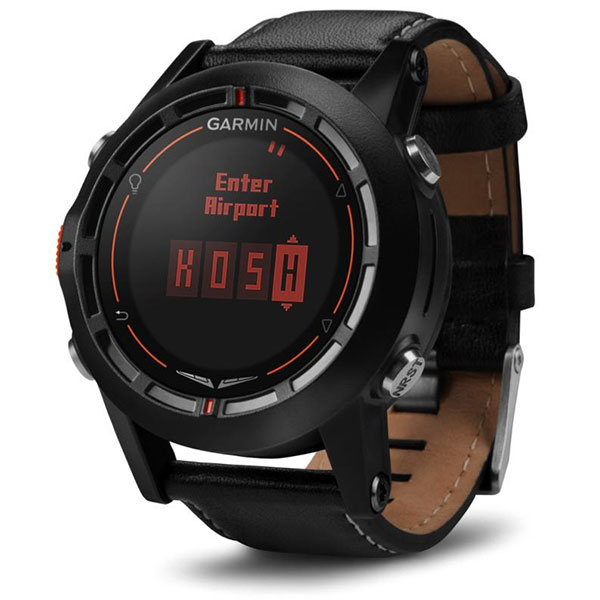 Garmin re-imagines the aviation portable with the first highly capable GPS watch designed specifically for aviators. D2's features include Garmin's signature direct-to and nearest functions, as well as a built-in adjustable altimeter, altitude alerting capabilities, the option to display both local and Zulu/UTC time, and the ability to integrate with Garmin Pilot, VIRB, and more.
The
D2 Pilot Watch
is designed to be as sophisticated in style as it is in function. It's the first GPS pilot watch built to aid aviators in flight, combining stylish design with a high-sensitivity WAAS GPS receiver, altimeter with adjustable baro setting, and 3-axis compass that puts a wealth of information right on your wrist. Its domed lens makes the screen easy to read even in direct sunlight while a brilliant orange backlight illuminates the display during night operations.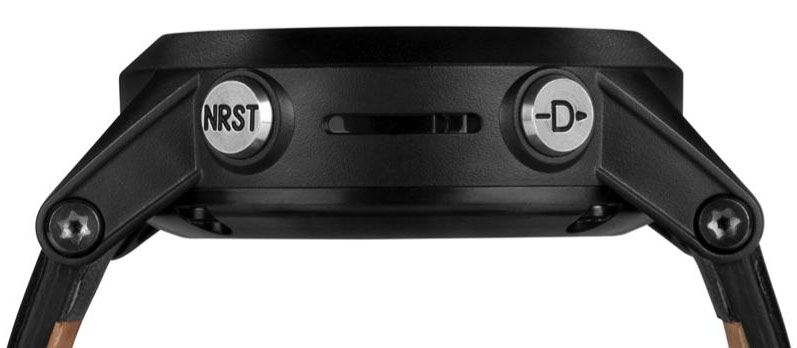 D2 will meet the needs of global aviators by offering a worldwide aviation database. Pilots can easily press and hold the dedicated buttons for quick access to perform direct-to, nearest functions, as well as create fly-over waypoints. Additionally, pilots can load flight plans and quick create waypoints, similar to the capability found in our popular portable avionics. Other features include the option to assign customized data fields to display GPS ground speed, GPS track, distance, estimated time enroute, bearing, glide ratio and much more, are all conveniently accessible within D2. Similar to other Garmin avionics, D2 has an altitude alert feature, which notifies pilots when they reach a preselected altitude. D2 conveniently vibrates when departing from or upon arriving at any specified altitude, ensuring the selected altitude is maintained in-flight.
Pilots can navigate precisely and accurately with D2, which offers a built-in WAAS GPS, highly accurate altimeter with an adjustable barometric setting, compass with an HSI, and basic moving map page. With the option to set up vibrating alerts within D2, pilots are easily reminded of critical operations such as when to switch fuel tanks in-flight or any other time sensitive operation enroute.
D2 enriches every flying experience when integrated with select Garmin products. Pilots may conveniently build flight plans and create waypoints within Garmin Pilot on their iPad® 3 (or newer), IPhone 4S (or newer), select Android™ tablets, or other compatible devices. From there, the data may be uploaded to D2 using a Bluetooth® (BLE) wireless connection. Additionally, D2 will remotely control Garmin's HD action camera, VIRB. When connected to VIRB, D2 has the ability to remotely start and stop video, view elapsed time for active video recording, as well as capture high quality still photos – even when video recording is active.