DAC International
DAC International offers avionics and test equipment solutions for corporate and general aviation.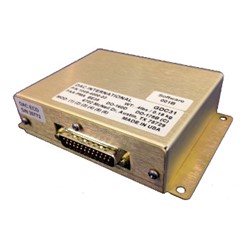 Roll Steering Converter
DAC International Part #: GDC31
Available with or without Isolation Coupler.
Now you can fly an entire flight plan hands-free with the cutting edge technology of the DAC International GDC31 Roll Steering Converter. This autopilot accessory produces a Roll Sum Steering (RSS) signal from the RS-232 or ARINC 429 data available from your GPS receiver.
View More