Flight Outfitters Holiday Specials

TAKE $30 OFF
of the
Bush Pilot Rucksack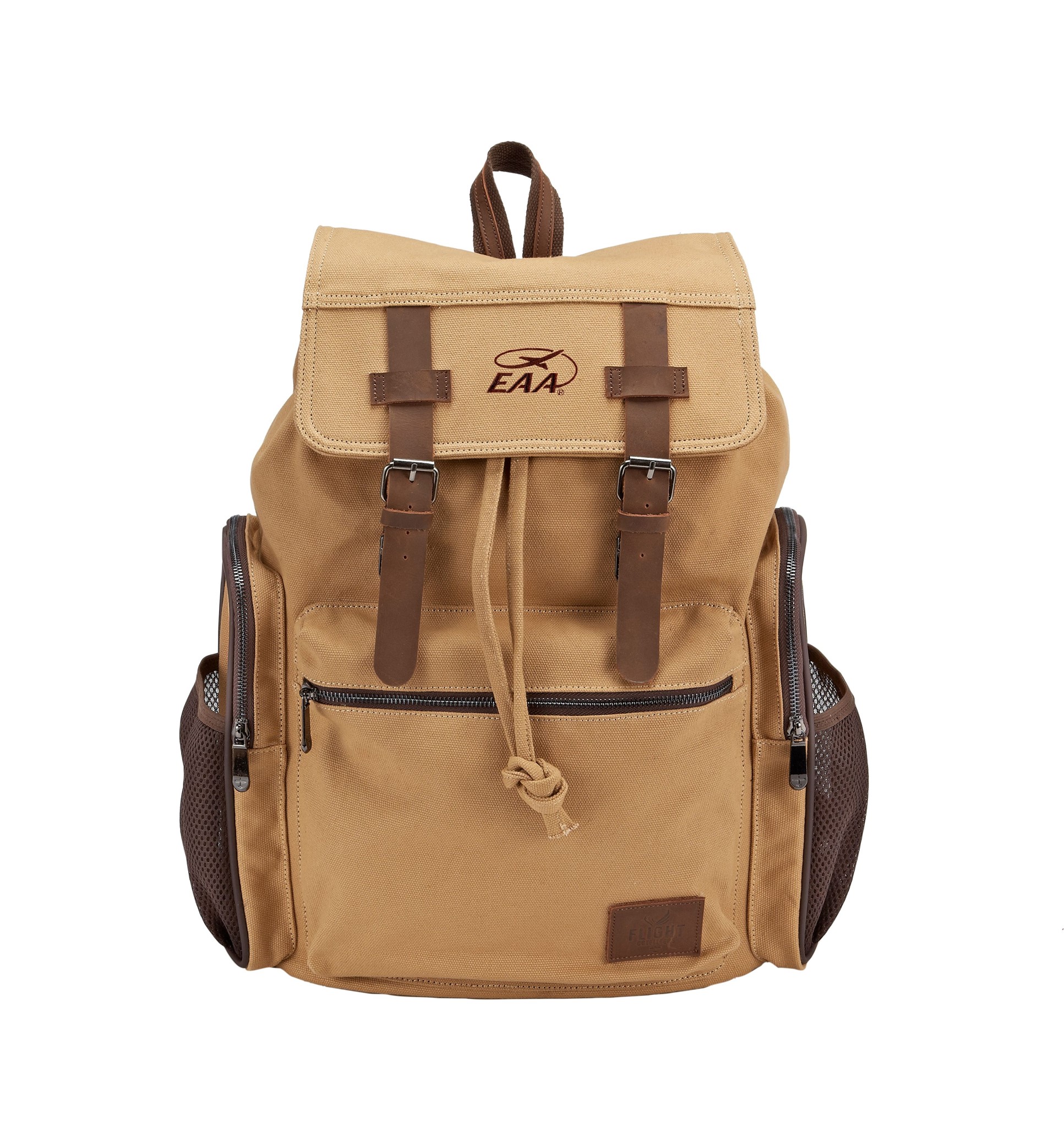 You don't have to be landing float planes in Alaska to appreciate the Flight Outfitters Bush Pilot Rucksack. Constructed with thick canvas with leather accents, this backpack combines pilot friendly features with an outback style. External pockets keep frequently used items close at hand, while a massive interior has plenty of room for larger gear. The thick, genuine leather accents provide a rustic feel and the heavy canvas material will only look better with age. The Bush Pilot Rucksack will quickly become your favorite bag.
TAKE $20 OFF
of the
Bush Pilot Duffel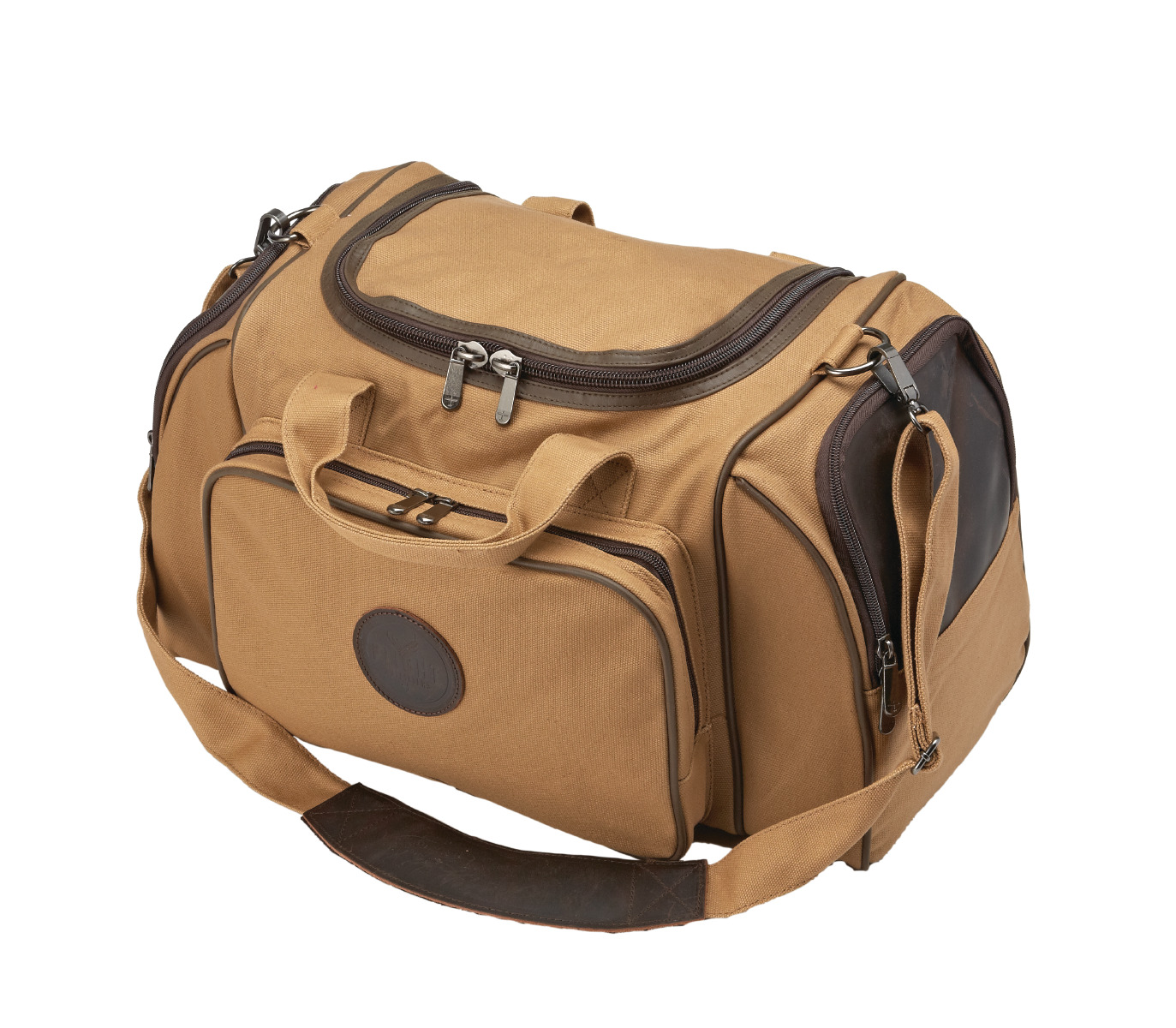 The Bush Pilot bag is canvas with leather accents, and carries an embossed leather Flight Outfitters patch on the front. The inside of the Bush Pilot bag has the signature Flight Outfitters orange, making it easy to find gear in a dark cockpit. There are two large padded side pockets for headsets. The large front zip pocket has 4 organization pockets, for chargers and other smaller items that tend to find their way to the bottom of other bags. The Bush Pilot Bag also features a pass through strap on the back to slide over rolling luggage handles and a leather shoulder strap pad.
TAKE $20 OFF
of the
Bush Pilot Folio Bag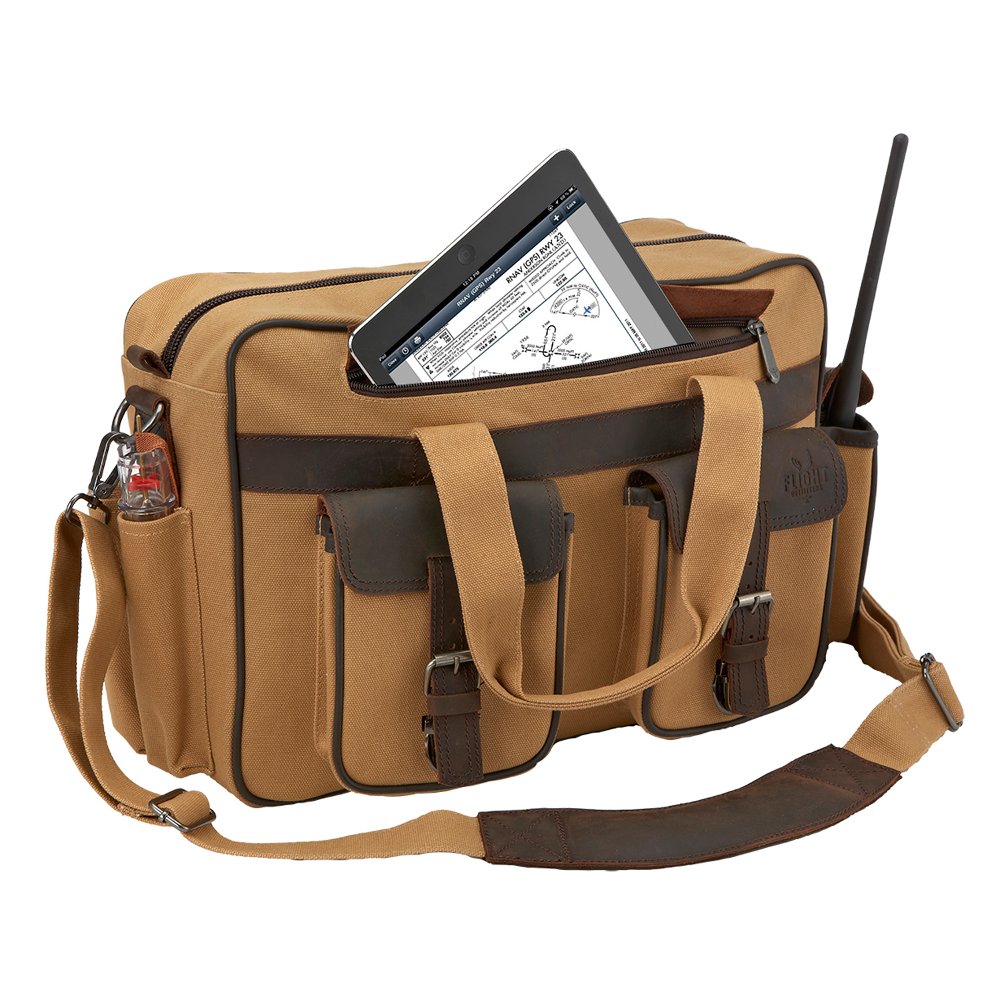 Whether you're soaring above the clouds in your Cirrus or closing a big deal in your desk chair, this Folio Bag looks like it just left the flight deck of a DC-3. But while the Bush Pilot Folio has plenty of style, it's also a very practical bag, storing a surprising amount of gear without looking bulky or weighing you down. It has separate pockets for your tablet and laptop, plus a large center compartment and plenty of exterior pockets. You can keep everything separated but easy to find. For further utility, the Folio Bag has a rear strap to securely attach it to your roll-aboard.
TAKE $20 OFF
of the
Bush Pilot Flight Bag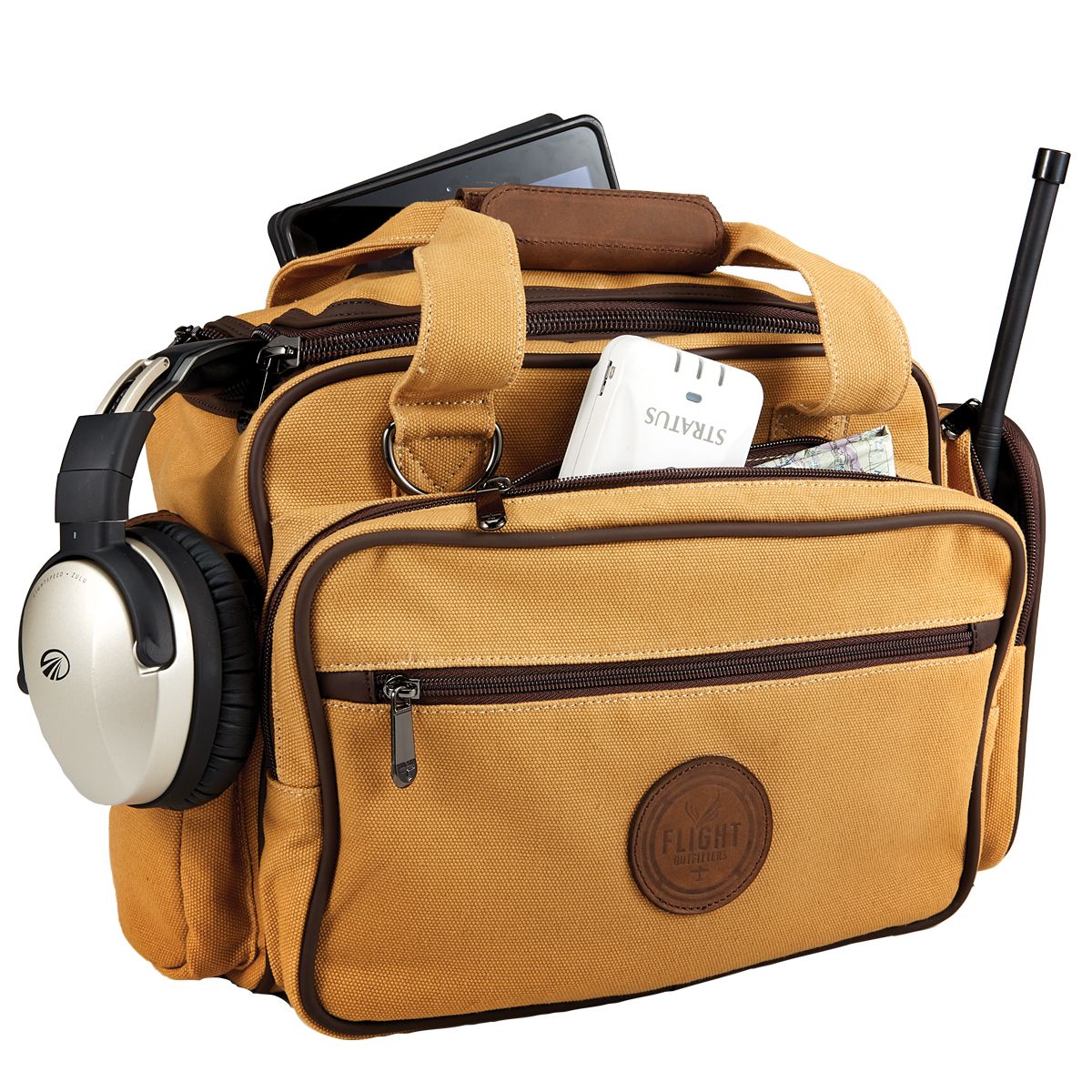 This rugged flight bag offers a compelling mix of bush pilot styling and cockpit-centric features. Constructed of thick canvas with leather accents, this bag will quickly become a favorite at the airport and beyond. It has one main center compartment with two movable dividers, allowing you to customize your bag for your needs. Perfect for multiple headsets, or creating a spot for cockpit mounts and cameras. The plethora of external pockets keeps frequently used gear close at hand.
TAKE $5 OFF
of the
Chart Kneeboard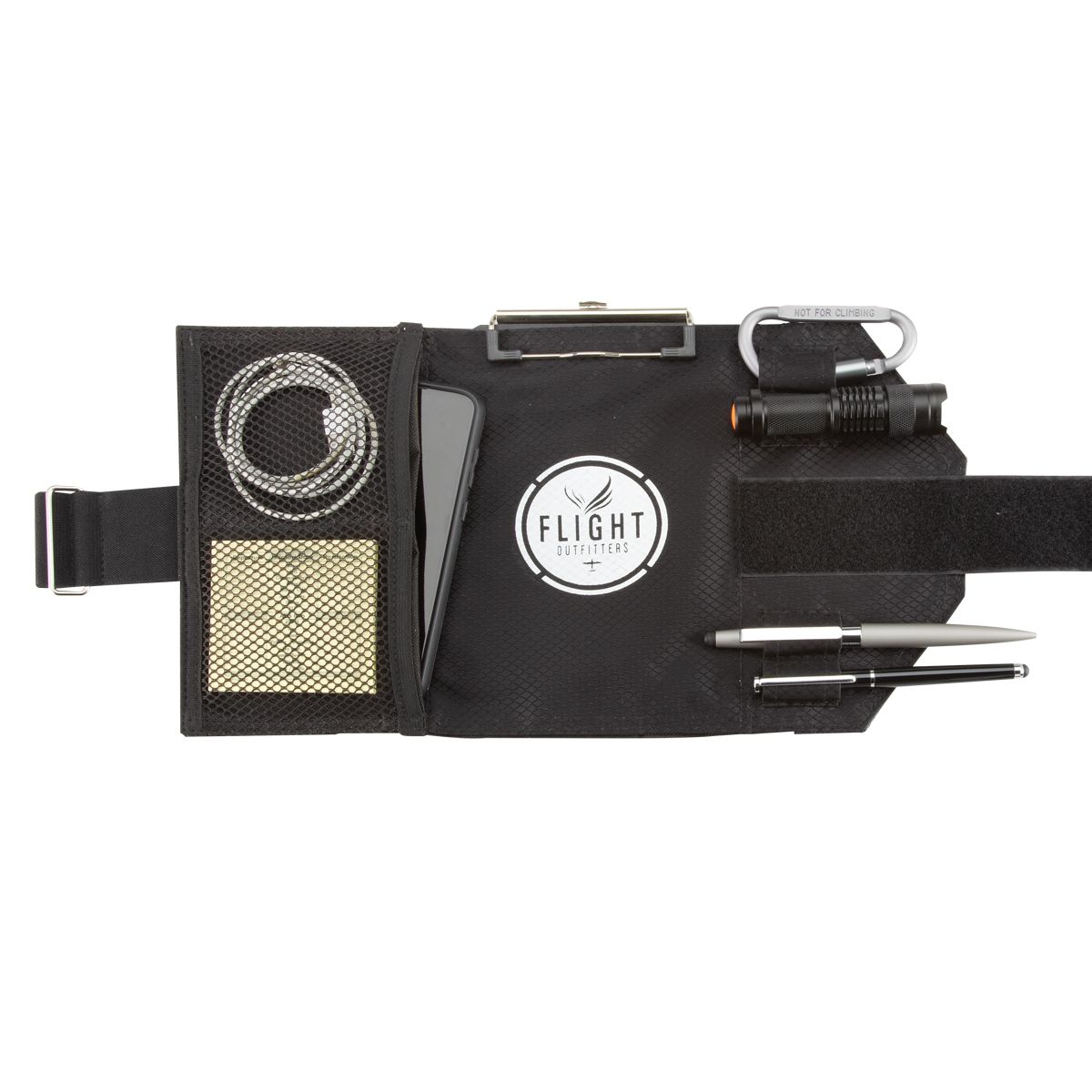 Sometimes all you need is a simple kneeboard for storing and organizing your must-have gear, without weighing down your leg. The Flight Outfitters Chart Kneeboard provides a secure mounting surface without all the bulk of traditional kneeboards. Thick leg strap feeds through a metal buckle to firmly attach the kneeboard to your leg—it will stay in place no matter how rough that dirt strip landing is. Reversible design can be used on your left or right leg, and is small enough to work in airplanes with a center stick.