TTI
TTI Tech Co., Ltd. has produced high quality communication equipment since 1998 and specialized in the development, manufacturing and sales of Two-Way Radio products.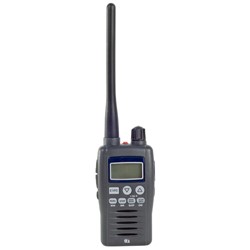 Air Band Scanner
TTI Part #: TSC100RA
Focused on air band, VHF band, VHF low band (66-88 MHz) and WFM broadcast band, this narrow band receiver has exceptionally high sensitivity and outstanding audio. The simplified functions make this an easy to use handheld, with a large LCD backlit screen and easy to read backlit buttons.

View More